LightSail
Flight by light for CubeSats
LightSail-1 has a launch date! The Planetary Society's solar sailing spacecraft is scheduled to launch aboard the SpaceX Falcon Heavy in April 2016.
CubeSats are tiny, low-cost satellites that have opened up new avenues of space research for universities and small organizations.
In order for CubeSat applications to reach the next level, the miniature satellites need a reliable form of propulsion for orbital maneuvers and trips beyond our planet. This is where solar sailing—transferring the momentum of photons to a large reflective sail—comes in. The technology was successfully used by Japan's IKAROS mission in 2010, and NASA's NanoSail-D test-deployed a CubeSat solar sail in Earth orbit later that year.
In 2016, The Planetary Society's LightSail program will take the technology a step further. LightSail-1 will attempt to demonstrate controlled solar sailing—flight by light—for CubeSats.
Project updates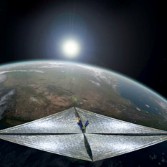 Solar Sail Update: New Opportunities
Posted by Bruce Betts on 2009/04/01 12:00 CDT
At the beginning of this decade, we designed a mission to accomplish this goal. We launched Cosmos 1 in June 2005, but the Volna rocket that was to place the spacecraft in orbit failed, and we were never able to test our solar sail in flight. These days, The Planetary Society is working with colleagues at NASA and at the Russian Space Research Institute to put together a new solar sail mission.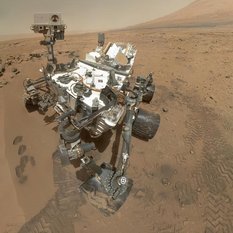 Our Curiosity Knows No Bounds!
Become a member of The Planetary Society and together we will create the future of space exploration.
Travel to Bennu on the OSIRIS-REx spacecraft!
Let's invent the future together!