LightSail-1
We are going to merge the ultra-light technology of nanosats with the ultra-large technology of solar sails in an audacious new program-- setting a course to the stars" 
-- Louis D. Friedman, Co-founder The Planetary Society
It's the biggest project in our history.
The Planetary Society is taking solar sailing to the next level…
Our solar sail is back! The Planetary Society is almost complete building a spacecraft to sail on sunlight alone. The new solar sail project, boosted by a one-million-dollar anonymous donation, is the beginning of an innovative program to launch a solar sail in Earth orbit.
Our program -- called LightSail -- begins with our LightSail-1 mission, which will demonstrate that sunlight can propel a spacecraft in Earth orbit.
LightSail-1 is a global project that EVERYONE can be a part of!
You can help create and launch a spacecraft designed to blaze a path to the stars.
Sailing on light pressure (from lasers rather than sunlight) is the only known technology that might carry out practical interstellar flight, helping pave our way to the stars. And, with our new LightSail project, we're also addressing the eminently practical, such as:
monitoring the Sun for solar storms,
providing stable Earth observation platforms, and
exploring our solar system without carrying heavy propellants.
After our first solar sail, Cosmos 1, was lost, we asked our members, "Should we try again?" We heard a resounding, "Yes! Go for it!" So we kept investigating all the possibilities, and now, thanks to your continued support -- including the million dollar donation – we've assembled a great mission team of top engineers and scientists, and we're moving ahead.
Project Updates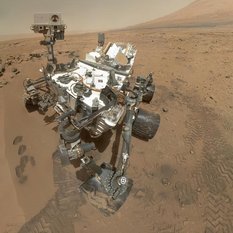 Our Curiosity Knows No Bounds!
Become a member of The Planetary Society and together we will create the future of space exploration.
Travel to Bennu on the OSIRIS-REx spacecraft!
Let's invent the future together!