What We Do
The Planetary Society creates ways for the public to have active roles in space exploration. Engaging citizen scientists through our projects and citizen science activities, we aim to foster a scientifically literate populace, one in which every citizen knows and appreciates other worlds as well as this one. We develop innovative technologies, like the first solar sail spacecraft, we fund astronomers hunting for hazardous asteroids and planets orbiting other stars, we support radio and optical searches for extraterrestrial life, and we influence decision makers, ensuring the future of space exploration.
Featured Projects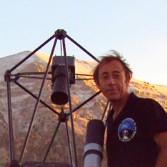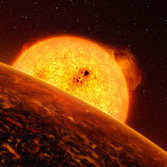 The Planetary Society had teamed up with planet hunters Debra Fischer of Yale University and Geoff Marcy of the University of California at Berkeley to help with the quest to find other "Earths," other worlds like our own, elsewhere in our galaxy.
They are Watching the Skies for You!
Our researchers, worldwide, do absolutely critical work.

Asteroid 2012DA14 was a close one.
It missed us. But there are more out there.
Become a Space Advocate
We are at a crucial turning point in the history of planetary exploration.
You can help.
Together, we can get the budget we need to support our planetary endeavors and Save our Science.
We've done it before. Let's do it again.
Send your name and message on Hayabusa-2.
Let's invent the future together!