Blog Archive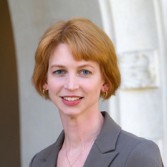 Moon Mappers citizen science project now public, and statistics show it works!
Posted by Emily Lakdawalla on 2012/03/29 02:04 CDT
Last week, Pamela Gay of CosmoQuest announced that their Moon Mappers citizen science project is out of its beta phase and ready for prime time. Moon Mappers enlists the help of the public to perform the gargantuan task of mapping the sizes and positions of craters photographed on the Moon by Lunar Reconnaissance Orbiter. Crater counting is the most powerful tool geologists have for figuring out how old planetary surfaces are. But when you have Terabytes of data, it's simply impossible for one scientist to count all the craters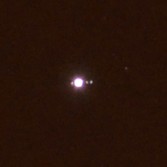 Adventures in urban astrophotography
Posted by Jason Davis on 2012/02/20 01:55 CST
Just because you live in an urban area with skyglow doesn't mean you can't have fun with astrophotography. How to capture the planets, constellations and the ISS.