Be a part of space exploration
Become part of the story of space exploration!
Starting with the launch of Cassini, The Planetary Society has created opportunities for people to participate in planetary missions by sending their names, messages, images, and wishes aboard spacecraft.
---
The next message is leaving on: Hayabusa-2
The Planetary Society and Japan Aerospace Exploration Agency (JAXA) invite you to send your name and message to Asteroid 1999 JU3 and return to Earth on Hayabusa-2.
The Japan Aerospace Exploration Agency (JAXA) is scheduled to launch the asteroid explorer "Hayabusa2" in 2014. The Hayabusa2 will arrive at an asteroid in 2018 to investigate it for one and half years, before returning to Earth in 2020.
---
Your name and message sent on our current mission opportunity, Hayabusa-2, is one of many Messages from Earth that have been sent on missions throughout our solar system…
From handwritten signatures scanned to a disc,
on a microchip lithograph flying through a comet tail,
etched on foil around the moon,
engraved on mini-silica DVD's on Mars,
even on a MAPex experimental chip…
This amazing combination of technology and the human spirit will chronicle humanity throughout the universe.
Messages from Earth is made possible by our collaboration with the space agencies around the world who make these amazing missions happen!
Section Highlights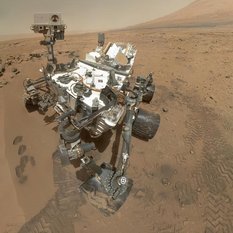 Our Curiosity Knows No Bounds!
Become a member of The Planetary Society and together we will create the future of space exploration.
Support Laser Bees
According to the research, three laser bee spacecraft could deflect a Tunguska-sized impactor in less than one-and-a-half years. Can you help make that possible?
The Autumn Equinox issue is out!
Let's invent the future together!