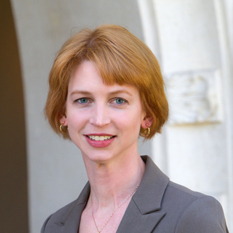 Emily Lakdawalla
Senior Editor and Planetary Evangelist
blog@planetary.org
+1-626-793-5100
Extended bio
Appearance calendar and head shots
Emily Lakdawalla is a passionate advocate for the exploration of all of the worlds of our solar system. Through blogs, photos, videos, podcasts, print articles, Twitter, and any other medium she can put her hand to, Emily shares the adventure of space exploration with the world.
Emily holds a Bachelor of Arts degree in geology from Amherst College and a Master of Science degree in planetary geology from Brown University. She came to The Planetary Society in 2001 to oversee a portion of the Society's Red Rover Goes to Mars project, an education and public outreach program on the Mars Exploration Rover mission funded by LEGO. She has been writing and editing the Planetary Society Blog since 2005, reporting on space news, explaining planetary science, and sharing beautiful space photos. She appears weekly on the Society's Planetary Radio podcast, answering listener questions or rounding up the latest space news from the blog.
Emily has been an Administrator of the forum UnmannedSpaceflight.com since 2005, supporting a worldwide community of amateur space image processors. She is also a contributing editor to Sky & Telescope magazine. Emily can be found on Twitter, Facebook, Google+, Pinterest, Tumblr, and wherever else she finds people who are equally passionate about space images.
Emily can be reached at blog@planetary.org or @elakdawalla on Twitter.
Latest Planetary Radio Appearance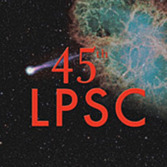 Latest Blog Posts

Pretty picture: Sunset over Gale crater
Posted 2014/04/14 10:38 CDT | 5 comments
Imagine yourself on a windswept landscape of rocks and red dust with mountains all around you. The temperature -- never warm on this planet -- suddenly plunges, as the small Sun sets behind the western range of mountains.

Latest Processed Space Images

Posted 2014/04/14 | 0 comments
This 28-frame movie of asteroid 2005 YU55 was generated from data obtained by NASA's Goldstone Solar System Radar on Nov. 7, 2011.


Mount Remarkable, the Kimberley, Mars (Curiosity sol 590)
Posted 2014/04/09 | 0 comments
On sol 590, Curiosity paused to take an enormously detailed Mastcam-100 panorama of the Kimberley. This is a tiny detail, focused on Mount Remarkable, the southernmost of the three buttes defining Kimberley's corners. Several different varieties of layered sandstones underlie the butte.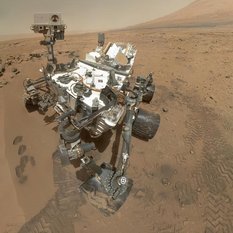 Our Curiosity Knows No Bounds!
Become a member of The Planetary Society and together we will create the future of space exploration.
Travel to Bennu on the OSIRIS-REx spacecraft!
Let's invent the future together!