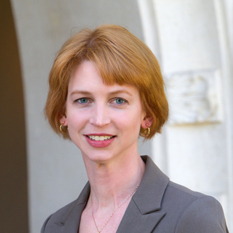 Emily Lakdawalla
Senior Editor and Planetary Evangelist
blog@planetary.org
+1-626-793-5100
Extended bio
Appearance calendar and head shots
Emily Lakdawalla is a passionate advocate for the exploration of all of the worlds of our solar system. Through blogs, photos, videos, podcasts, print articles, Twitter, and any other medium she can put her hand to, Emily shares the adventure of space exploration with the world.
Emily holds a Bachelor of Arts degree in geology from Amherst College and a Master of Science degree in planetary geology from Brown University. She came to The Planetary Society in 2001 to oversee a portion of the Society's Red Rover Goes to Mars project, an education and public outreach program on the Mars Exploration Rover mission funded by LEGO. She has been writing and editing the Planetary Society Blog since 2005, reporting on space news, explaining planetary science, and sharing beautiful space photos. She appears weekly on the Society's Planetary Radio podcast, answering listener questions or rounding up the latest space news from the blog.
Emily has been an Administrator of the forum UnmannedSpaceflight.com since 2005, supporting a worldwide community of amateur space image processors. She is also a contributing editor to Sky & Telescope magazine.
She is now writing her first book, tentatively titled Curiosity on Mars: Design, Planning, and the First Mars Year of Operations, due out from Springer-Praxis in 2015. The book will explain the development, design, mission, and science of Curiosity with the same level of technical detail that she delivers in the Planetary Society Blog.
Emily can be reached at blog@planetary.org or @elakdawalla on Twitter.
Latest Planetary Radio Appearance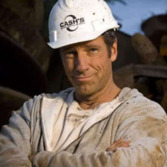 Latest Blog Posts

MAVEN orbit insertion timeline
Posted 2014/09/21 12:55 CDT | 3 comments
Today's the day that MAVEN enters orbit at Mars, bringing the number of Mars orbiters up to four. So far everything looks good. The orbit insertion burn should begin tonight at 18:50 PDT / 01:50 UTC. I'll be on stage with Mat Kaplan and Rich Zurek at Planetary Radio Live, keeping up to date with the latest news from the spacecraft; here is a timeline in PDT, UTC, CEST, and IST to help you follow along.

More jets from Rosetta's comet!
Posted 2014/09/19 01:07 CDT | 9 comments
Another lovely view of comet Churyumov-Gerasimenko contains jets. Bonus: Emily explains how to use a flat field to rid these glorious Rosetta NavCam images of faint stripes and specks.

Mars Orbiter Mission arrival timeline
Posted 2014/09/16 01:11 CDT | 13 comments
Mars Orbiter Mission's fated arrival day is approaching fast! Here is the timeline of orbit insertion events, converted from India Standard Time to Universal, European, and Pacific time zones, and corrected for the 12.5 minutes it will take signals to reach Earth from Mars.
Latest Processed Space Images


NavCam view of comet Churyumov-Gerasimenko on September 19, 2014
Posted 2014/09/19 | 0 comments
Rosetta captured a 4-image mosaic of the comet from a distance of 28.6 kilometers on September 19. Faint jets emanate from the comet's neck. In this view the comet measures 4.8 kilometers wide, end to end. This is a higher-phase view than many earlier ones, so there are longer shadows. Boulders near the terminator (day-night boundary) appear bright because their steep sides face the Sun more squarely than the ground upon which they sit.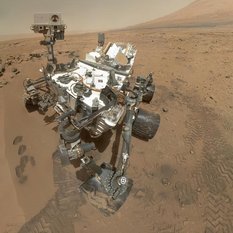 Our Curiosity Knows No Bounds!
Become a member of The Planetary Society and together we will create the future of space exploration.
Travel to Bennu on the OSIRIS-REx spacecraft!
Let's invent the future together!