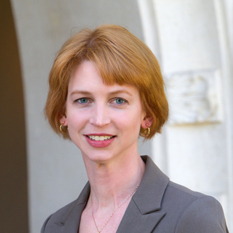 Emily Lakdawalla
Senior Editor and Planetary Evangelist
blog@planetary.org
+1-626-793-5100
Extended bio
Appearance calendar and head shots
Emily Lakdawalla is a passionate advocate for the exploration of all of the worlds of our solar system. Through blogs, photos, videos, podcasts, print articles, Twitter, and any other medium she can put her hand to, Emily shares the adventure of space exploration with the world.
Emily holds a Bachelor of Arts degree in geology from Amherst College and a Master of Science degree in planetary geology from Brown University. She came to The Planetary Society in 2001 to oversee a portion of the Society's Red Rover Goes to Mars project, an education and public outreach program on the Mars Exploration Rover mission funded by LEGO. She has been writing and editing the Planetary Society Blog since 2005, reporting on space news, explaining planetary science, and sharing beautiful space photos. She appears weekly on the Society's Planetary Radio podcast, answering listener questions or rounding up the latest space news from the blog.
Emily has been an Administrator of the forum UnmannedSpaceflight.com since 2005, supporting a worldwide community of amateur space image processors. She is also a contributing editor to Sky & Telescope magazine.
She is now writing her first book, tentatively titled Curiosity on Mars: Design, Planning, and the First Mars Year of Operations, due out from Springer-Praxis in 2015. The book will explain the development, design, mission, and science of Curiosity with the same level of technical detail that she delivers in the Planetary Society Blog.
Emily can be reached at blog@planetary.org or @elakdawalla on Twitter.
Latest Planetary Radio Appearance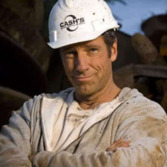 Latest Blog Posts



Rosetta identifies five possible landing sites for Philae
Posted 2014/08/26 09:59 CDT | 8 comments
The Rosetta team has announced the selection of five regions on Churyumov-Gerasimenko that they will study as possible landing sites for little Philae. Now, as Rosetta surveys the comet from its second triangular "orbit" at an average distance of 60 kilometers, the mission will target these spots for extra attention.
Latest Processed Space Images

Possible landing sites for Philae on NavCam images of Churyumov-Gerasimenko
Posted 2014/08/26 | 0 comments
All of the NavCam images of comet Churyumov-Gerasimenko taken between August 5 and August 22, 2014 have been organized according to their geometry and labeled with the five selected landing sites. (Labels were drawn by Emily Lakdawalla and may contain errors. Do not use for spacecraft navigation.) All images have been resized to a common scale of 5 meters per pixel; the scale bar is 5 kilometers long. Circles drawn on landing sites are 1 kilometer in diameter. An unlabeled version of this mosaic is available here.


Curiosity sees a Phobos transit, sol 713
Posted 2014/08/25 | 0 comments
Curiosity watched on sol 713 as lumpy Phobos passed across the face of the Sun. There are 84 images in this animation, which runs faster than natural speed. A couple of sunspots are faintly visible. The animation is composed of raw JPEG images, so contains artifacts, particularly at the high-contrast areas at the edges of the Sun and Phobos.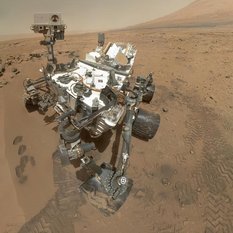 Our Curiosity Knows No Bounds!
Become a member of The Planetary Society and together we will create the future of space exploration.
Travel to Bennu on the OSIRIS-REx spacecraft!
Let's invent the future together!