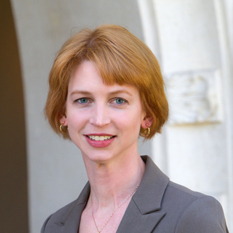 Emily Lakdawalla
Senior Editor and Planetary Evangelist
blog@planetary.org
+1-626-793-5100
Extended bio
Appearance calendar and head shots
Emily Lakdawalla is a passionate advocate for the exploration of all of the worlds of our solar system. Through blogs, photos, videos, podcasts, print articles, Twitter, and any other medium she can put her hand to, Emily shares the adventure of space exploration with the world.
Emily holds a Bachelor of Arts degree in geology from Amherst College and a Master of Science degree in planetary geology from Brown University. She came to The Planetary Society in 2001 to oversee a portion of the Society's Red Rover Goes to Mars project, an education and public outreach program on the Mars Exploration Rover mission funded by LEGO. She has been writing and editing the Planetary Society Blog since 2005, reporting on space news, explaining planetary science, and sharing beautiful space photos. She appears weekly on the Society's Planetary Radio podcast, answering listener questions or rounding up the latest space news from the blog.
Emily has been an Administrator of the forum UnmannedSpaceflight.com since 2005, supporting a worldwide community of amateur space image processors. She is also a contributing editor to Sky & Telescope magazine.
She is now writing her first book, tentatively titled Curiosity on Mars: Design, Planning, and the First Mars Year of Operations, due out from Springer-Praxis in 2015. The book will explain the development, design, mission, and science of Curiosity with the same level of technical detail that she delivers in the Planetary Society Blog.
Emily can be reached at blog@planetary.org or @elakdawalla on Twitter.
Latest Processed Space Images

Tethys in enhanced color: south pole and southern Ithaca Chasma
Posted 2015/03/27 | 0 comments
This portrait of Tethys is made of three Cassini images taken through infrared, green, and ultraviolet filters on May 10, 2008. It includes Tethys' south pole and the southern end of Ithaca Chasma, which is on the side of Tethys that faces Saturn. On the right side of the visible disk is the huge Telemus basin, but its topography is so subtle that it is difficult to see in this view.

Posted 2015/03/23 | 0 comments
Prometheus orbits Saturn just inside the skinny F ring. It Saturn's most elongated known moon, being about 148 kilometers long but only 68 kilometers wide. Its periodic encroachment into the F ring creates the dark lanes visible in the inner part of the ring. This photo was taken March 15, 2015 as a part of a high-resolution movie that also included Pandora.

Posted 2015/03/23 | 0 comments
Pandora orbits Saturn just outside the F ring. It is 110 kilometers long by 62 kilometers wide. This photo was taken March 15, 2015 as a part of a high-resolution movie that also included Prometheus.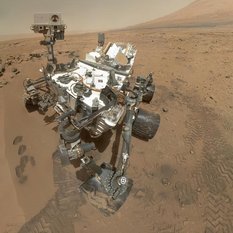 Our Curiosity Knows No Bounds!
Become a member of The Planetary Society and together we will create the future of space exploration.
Featured Video
Spacecraft Do-Over

Pretty pictures and
awe-inspiring science.
Let's invent the future together!