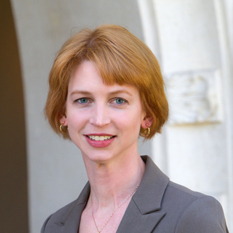 Emily Lakdawalla
blog@planetary.org
+1-626-793-5100
Extended bio
Appearance calendar and head shots
Emily Lakdawalla is a passionate advocate for the exploration of all of the worlds of our solar system. Through blogs, photos, videos, podcasts, print articles, Twitter, and any other medium she can put her hand to, Emily shares the adventure of space exploration with the world.
Emily holds a Bachelor of Arts degree in geology from Amherst College and a Master of Science degree in planetary geology from Brown University. She came to The Planetary Society in 2001 to oversee a portion of the Society's Red Rover Goes to Mars project, an education and public outreach program on the Mars Exploration Rover mission funded by LEGO. She has been writing and editing the Planetary Society Blog since 2005, reporting on space news, explaining planetary science, and sharing beautiful space photos. She appears weekly on the Society's Planetary Radio podcast, answering listener questions or rounding up the latest space news from the blog.
Emily has been an Administrator of the forum UnmannedSpaceflight.com since 2005, supporting a worldwide community of amateur space image processors. She is also a contributing editor to Sky & Telescope magazine and a frequent host of Cosmoquest Google+ Hangouts. Emily can be found on Twitter, Facebook, Google+, Pinterest, Tumblr, and wherever else she finds people who are equally passionate about space images.
Emily can be reached at blog@planetary.org or @elakdawalla on Twitter.
Latest Planetary Radio Appearance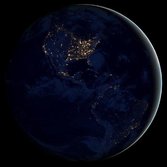 Looking Back, Looking Forward: Beginning a New Year In Space
12/31/2012 | 28:50
Listen
Planetary Society experts review the challenges and triumphs of 2012 and look forward to a new and exciting year. You'll hear Bill Nye the Science Guy, Emily Lakdawalla on new missions, Casey Dreier on "Saving our Science," and Bruce Betts' review of great projects, as well as a musical rendition of "Random Space Fact."
Latest Blog Posts

Latest Processed Space Images

Posted Not published yet | 0 comments
Cassini captured this view of a crescent Titan on February 7, 2009. It is an approximate true-color composite of images W1612723860, 893, and 926.


Posted 2013/05/19 | 0 comments
Taken by Cassini on April 20, 2010.
They are Watching the Skies for You!
Our researchers, worldwide, do absolutely critical work.

Asteroid 2012DA14 was a close one.
It missed us. But there are more out there.
Send your name and message on Hayabusa-2.
Let's invent the future together!