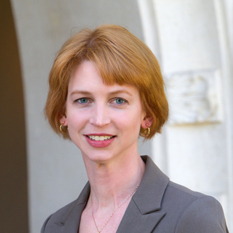 Emily Lakdawalla
Senior Editor and Planetary Evangelist
blog@planetary.org
+1-626-793-5100
Extended bio
Appearance calendar and head shots
Emily Lakdawalla is a passionate advocate for the exploration of all of the worlds of our solar system. Through blogs, photos, videos, podcasts, print articles, Twitter, and any other medium she can put her hand to, Emily shares the adventure of space exploration with the world.
Emily holds a Bachelor of Arts degree in geology from Amherst College and a Master of Science degree in planetary geology from Brown University. She came to The Planetary Society in 2001 to oversee a portion of the Society's Red Rover Goes to Mars project, an education and public outreach program on the Mars Exploration Rover mission funded by LEGO. She has been writing and editing the Planetary Society Blog since 2005, reporting on space news, explaining planetary science, and sharing beautiful space photos. She appears weekly on the Society's Planetary Radio podcast, answering listener questions or rounding up the latest space news from the blog.
Emily has been an Administrator of the forum UnmannedSpaceflight.com since 2005, supporting a worldwide community of amateur space image processors. She is also a contributing editor to Sky & Telescope magazine.
She is now writing her first book, tentatively titled Curiosity on Mars: Design, Planning, and the First Mars Year of Operations, due out from Springer-Praxis in 2015. The book will explain the development, design, mission, and science of Curiosity with the same level of technical detail that she delivers in the Planetary Society Blog.
Emily can be reached at blog@planetary.org or @elakdawalla on Twitter.
Latest Planetary Radio Appearance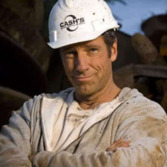 Latest Blog Posts


Chang'e 5 T1 rounds the lunar farside, returns lovely photo of Earth and the Moon together
Posted 2014/10/28 11:15 CDT | 3 comments
The Chang'e 5 test vehicle's short mission is more than half over. It has rounded the far side of the Moon and is on its way back to Earth for a planned October 31 test of lunar sample return technology. It's not a science mission -- it's an engineering mission -- but it has managed to return an absolutely iconic photo of its distant home, seen across the very unfamiliar far side of the Moon.

A feast of comet features from Rosetta at Churyumov-Gerasimenko
Posted 2014/10/27 09:22 CDT | 15 comments
I have been horribly behind in posting images from Rosetta's exploration of comet 67P/Churyumov-Gerasimenko, and that's a shame, because the spacecraft has lately been exploring the comet from a range of only 10 kilometers. From that range, the NavCam gets sub-meter resolution, and we're seeing a menagerie of odd surface features
Latest Processed Space Images

Posted 2014/10/23 | 0 comments
Point Lake is a dark, massive unit of rock that caps the Shaler sandstone. Members of the Curiosity team have hotly debated whether Point Lake is an igneous rock (a lava flow) or a sedimentary rock (another sandstone, just darker and more erosion-resistant than the Shaler rock).

The Confidence Hills work area at the edge of Pahrump Hills outcrop, Curiosity sol 777
Posted 2014/10/17 | 0 comments
Curiosity took this Navcam panorama of her Confidence Hills work area on sol 777, after completing most of her work there. The two drill holes are at upper left, below the robotic arm turret. The turret is positioned where it was when a fault stopped arm activities on sol 775, with the MAHLI camera pointed toward the drill hole. Near the bottom center is the dump pile, where Curiosity deposited the portion of the Confidence Hills drill tailings that did not pass through the 150-micrometer sieve in the sample handling mechanism. Most of this panorama was taken on sol 777 (October 13), but the images of Mount Sharp were taken on sol 758 (September 23).

The Base of Mount Sharp, Curiosity sol 752
Posted 2014/09/29 | 0 comments
Curiosity paused on a rise in order to look ahead at Pahrump Hills, the rock unit interpreted to be the lowest accessible layer of Mount Sharp. Mount Sharp looms beyond the black sand dune field in the distance.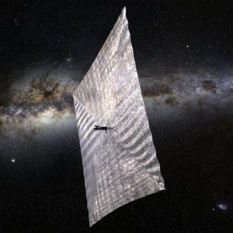 In 2016, The Planetary Society's LightSail program will take the technology a step further.

Pretty pictures and
awe-inspiring science.
Let's invent the future together!