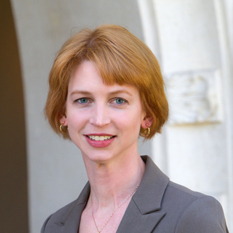 Emily Lakdawalla
Senior Editor and Planetary Evangelist
blog@planetary.org
+1-626-793-5100
Extended bio
Appearance calendar and head shots
Emily Lakdawalla is a passionate advocate for the exploration of all of the worlds of our solar system. Through blogs, photos, videos, podcasts, print articles, Twitter, and any other medium she can put her hand to, Emily shares the adventure of space exploration with the world.
Emily holds a Bachelor of Arts degree in geology from Amherst College and a Master of Science degree in planetary geology from Brown University. She came to The Planetary Society in 2001 to oversee a portion of the Society's Red Rover Goes to Mars project, an education and public outreach program on the Mars Exploration Rover mission funded by LEGO. She has been writing and editing the Planetary Society Blog since 2005, reporting on space news, explaining planetary science, and sharing beautiful space photos. She appears weekly on the Society's Planetary Radio podcast, answering listener questions or rounding up the latest space news from the blog.
Emily has been an Administrator of the forum UnmannedSpaceflight.com since 2005, supporting a worldwide community of amateur space image processors. She is also a contributing editor to Sky & Telescope magazine.
She is now writing her first book, tentatively titled Curiosity Rover: Design, Planning, and Field Geology on Mars, due out from Springer-Praxis in 2017. The book will explain the development, design, mission, and science of Curiosity with the same level of technical detail that she delivers in the Planetary Society Blog.
Emily can be reached at blog@planetary.org or @elakdawalla on Twitter.
Latest Processed Space Images
Map of comet Churyumov-Gerasimenko regions with landing locations
Posted 2016/07/26 | 0 comments
The 19 regions identified on Comet 67P/Churyumov–Gerasimenko are separated by distinct geomorphological boundaries. Following the ancient Egyptian theme of the Rosetta mission, they are named for Egyptian deities. They are grouped according to the type of terrain dominant within each region. Five basic categories of terrain type have been determined: dust-covered (Ma'at, Ash and Babi); brittle materials with pits and circular structures (Seth); large-scale depressions (Hatmehit, Nut and Aten); smooth terrains (Hapi, Imhotep and Anubis), and exposed, more consolidated ('rock-like') surfaces (Maftet, Bastet, Serqet, Hathor, Anuket, Khepry, Aker, Atum and Apis). All three landing sites (Philae initial and final sites and the planned resting place of the Rosetta orbiter) are located on the northern part of the "head" of the comet.


Twelve Curiosity drill holes on Mars
Posted 2016/06/04 | 0 comments
As of May 2016, Curiosity has drilled and sampled at eleven locations on Mars. They are (left to right and top to bottom): John Klein, drilled on sol 182; Cumberland, on sol 279; Windjana, on sol 621; Confidence Hills, on sol 759, Mojave, on sol 882; Telegraph Peak, on sol 908; Buckskin, on sol 1060; Big Sky, on sol 1119; Greenhorn, on sol 1137; Lubango, on sol 1320; Okoruso, sol 1332, and Oudam, sol 1361. All of these images were taken with the MAHLI camera on the end of the arm from a distance of about 5 centimeters. The drill holes are 1.6 centimeters wide.
Beyond The Horizon, There's More To Explore!
Become a member of The Planetary Society and together we will create the future of space exploration.
Featured Video
The Planetary Post - Testing LightSail 2

Pretty pictures and
awe-inspiring science.
Let's explore the cosmos together!