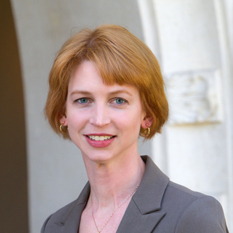 Emily Lakdawalla
Senior Editor and Planetary Evangelist
blog@planetary.org
+1-626-793-5100
Extended bio
Appearance calendar and head shots
Emily Lakdawalla is a passionate advocate for the exploration of all of the worlds of our solar system. Through blogs, photos, videos, podcasts, print articles, Twitter, and any other medium she can put her hand to, Emily shares the adventure of space exploration with the world.
Emily holds a Bachelor of Arts degree in geology from Amherst College and a Master of Science degree in planetary geology from Brown University. She came to The Planetary Society in 2001 to oversee a portion of the Society's Red Rover Goes to Mars project, an education and public outreach program on the Mars Exploration Rover mission funded by LEGO. She has been writing and editing the Planetary Society Blog since 2005, reporting on space news, explaining planetary science, and sharing beautiful space photos. She appears weekly on the Society's Planetary Radio podcast, answering listener questions or rounding up the latest space news from the blog.
Emily has been an Administrator of the forum UnmannedSpaceflight.com since 2005, supporting a worldwide community of amateur space image processors. She is also a contributing editor to Sky & Telescope magazine.
She is now writing her first book, tentatively titled Curiosity on Mars: Design, Planning, and the First Mars Year of Operations, due out from Springer-Praxis in 2015. The book will explain the development, design, mission, and science of Curiosity with the same level of technical detail that she delivers in the Planetary Society Blog.
Emily can be reached at blog@planetary.org or @elakdawalla on Twitter.
Latest Processed Space Images
Posted 2015/02/25 | 0 comments
Ceres bears many similarities to the mid-sized icy moons of the outer solar system. This collage compares Dawn images of Ceres taken on February 12, 2015, with photos of moons of Saturn and Uranus taken by the Voyager missions. The Ceres images are in the middle row. The top row contains moons of Saturn: two different views of Tethys, then Mimas and Rhea. The bottom row contains moons of Uranus: Umbriel and Oberon. All are shown at their original resolutions. The scale on the images varies, but the moons are all between 400 and 1500 kilometers across.

Posted 2015/02/12 | 0 comments
Cassini captured the 11 images used to assemble this mosaic on Rhea on February 9, 2015. It has been oriented so that north is up. The view includes some areas near Rhea's north pole that Cassini has not previously imaged at high resolution. The irregularly shaped crater near the terminator in the north is named Wakonda.

Ceres grows in Dawn's forward view (as of February 4, 2015)
Posted 2015/02/06 | 0 comments
These four views of Ceres were captured on December 1, 2014 from 1.2 million kilometers, and on January 13, January 25, and February 4, 2015 from 383,000, 237,000, and 145,000 kilometers away, respectively. Ceres appears to grow as Dawn gets closer. The brightness and contrast of the images has been adjusted so that they match each other.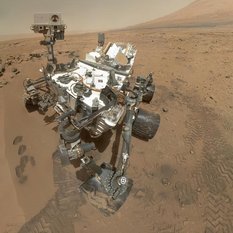 Our Curiosity Knows No Bounds!
Become a member of The Planetary Society and together we will create the future of space exploration.
Featured Video
Intro Astronomy 2015. Class 4: Eclipses, Mercury, Venus-Earth-Mars Atmospheres, Venus

Pretty pictures and
awe-inspiring science.
Let's invent the future together!