Gene Shoemaker
The following is reprinted from the November / December 1997 issue of The Planetary Report.

How do you memorialize a man who really was a legend in his own time? A traditional obituary, recounting a life and deeds in solemn prose, does not seem to us at the Planetary Society as a fitting way to remember Gene Shoemaker.

The man was a phenomenon. He almost single-handedly invented the field of planetary geology. He identified impact cratering as a major force in shaping all rocky bodies in our solar system – including our own Earth. He trained Apollo astronauts to explore the moon, even though a medical condition prevented him from joining their ranks. He pioneered the systematic search for near-Earth objects and raised awareness that these objects pose a threat to life on our planet. He was singular in the depth and breadth of his scientific accomplishment. And there was still so much he might have done. As Edward Bowell, his colleague at Lowell Observatory said, "I am stunned to think of the store of unique knowledge that has perished with him."

Those fortunate enough to have known Gene will, more profoundly, miss the friend. If there was an original man with a twinkle in his eye, Gene was it. His laugh would fill a room and carry you away with his merriment. His enthusiasm for life, the universe. And everything in it imbued all who knew him. So how do you remember a legend? Many are immortalized in ballad form. We are fortunate enough that Gene's friend and colleague, Bevan French, composed just such a ballad in honor of Gene's retirement from the United States Geological Survey's Branch of Astrogeology (which Gene founded) in 993. It seemed to us to capture the essence of the man better than any traditional obituary could. This is how we remember Gene. – Charlene M. Anderson

Verse 1:

He was born in a basin that's now called L.A.
He decided quite early that he wouldn't stay.
The Moon shown down on him, there were rocks all around,
And in that combination, his life's work was found.
He'd lie in his cradle and smile at his mother,
With a hammer in one hand and a rock in the other.
And late in the evening you might hear him croon,
"I'm just passing by on my way to the Moon."

Chorus:

He's done coesite and stishovite and asteroids and dinosaurs,
He's discovered the craters with which Earth is strewn.
He's done missions and committees and management and bureaucrats;
All the things that you do on your way to the Moon.

Verse 2:

He started with field work like all Survey hands,
But salt and uranium were not in his plans.
It was Meteor Crater and all of its kin
That changed our whole view of the world that we're in.
Then he hooked up with NASA and worked with Apollo,
'Cause where astronauts went, geologists could follow.
And in conference or meeting he'd sing the same tune,
"I'm just passing by on my way to the Moon."

Chorus:

He's done coesite and stishovite and asteroids and dinosaurs,
He's discovered the craters with which Earth is strewn.
And all these catastrophes are non-Uniformitarian;
That's what you learn on your way to the Moon.

Verse 3:

So to all young geologists who are new on the scene,
If you want to do well, take your lessons from Gene.
Stay close to your field work, but leave your mind free,
And don't sit at home when there are new worlds to see.
For the young are not finished with the worlds that we know.
They've heard all our stories, and they're eager to go.
It won't be next August, or the following June,
But one day they'll pass by on their way to the Moon.

Chorus:

He's done Ranger and Surveyor and Voyager and Clementine.
He's explored and he's taught, and he won't slow down soon.
For in spite of committees and all of those bureaucrats,
There'll be folks passing by on their way to the Moon.

Reprise:

That's not bad for a man on his way to the Moon.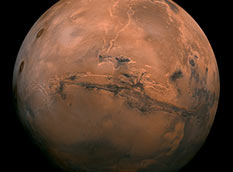 Our Advocacy Program provides each Society member a voice in the process. Funding is crucial. The more we have, the more effective we can be, translating into more missions, more science, and more exploration.
Beyond The Horizon, There's More To Explore!
Become a member of The Planetary Society and together we will create the future of space exploration.

Pretty pictures and
awe-inspiring science.
Let's explore the cosmos together!