Planetcast Select: Encounter With 2012 DA14
A special update for our donors who made this discovery possible
"Congratulations to Jaime on a great discovery."
- Paul Chodas, NASA/JPL Near Earth Object (NEO) Program Office
Our one-hour, live Planetcast about Earth's encounter with 2012 DA14 is availalbe below.
(Note: Jaime Nomen was unable to particpate in the webcast)
---
MODERATOR: Planetary Society Director of Projects Bruce Betts
Planetary Society CEO Bill Nye the Science Guy
Paul Chodas, NASA/JPL Near Earth Object (NEO) Program Office
Jaime Nomen, La Sagra Observatory (Discoverers of 2012 DA14)
(Unfortunately, we were unable to connect with Jaime for this webcast)
You'll hear how the discovery of 2012 DA14 was made possible by a Planetary Society Shoemaker NEO grant that enabled La Sagra Observatory to acquire a powerful new camera. Paul Chodas will tell us how he precisely calculates and models the paths of asteroids and comets, and how these orbits are changed by close passes like this one. Dr. Betts and his guests will also explore why it's so important for us to keep an eye on these space hazards, and how the Planetary Society is supporting research that may help us avoid a catastrophic impact.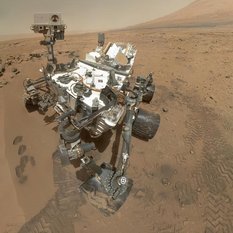 Our Curiosity Knows No Bounds!
Become a member of The Planetary Society and together we will create the future of space exploration.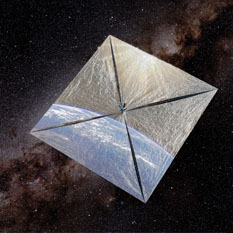 LightSail-1 will attempt to demonstrate controlled solar sailing—flight by light—for CubeSats (tiny, low-cost satellites).
In 2016, The Planetary Society's LightSail program will take the technology a step further.
Travel to Bennu on the OSIRIS-REx spacecraft!
Let's invent the future together!