---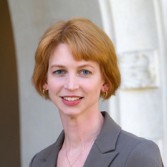 Curiosity update, sols 814-863: Pahrump Hills Walkabout, part 2
Posted By Emily Lakdawalla
21-01-2015 19:24 CST
Topics: mission status, Mars, Curiosity (Mars Science Laboratory)
When last I checked in with Curiosity, she had completed a circuit of the light-toned outcrop of rock called Pahrump Hills. That was two months ago. It's terrifying to contemplate catching up on two months of rover work, but as a matter of fact, as of today, sol 875, Curiosity is in pretty much the same spot as before! That's because Curiosity spent much of the intervening two months performing a second circuit of Pahrump Hills, doing elemental analysis and close-up investigation of selected locations with her APXS and MAHLI instruments. Now she's performing the final step of the Pahrump hills work: drilling. But first, she has to update her flight software, a process that will take all this week. The following update will concern just the second tour of Pahrump Hills; I'll wait until the drilling activity is complete to report on how it all went.
But there's one recent activity I just can't wait to report about. The first time she attempted to drill in this area, at Confidence Hills, MAHLI issues prevented Curiosity from taking a self-portrait. MAHLI is fine, now, so Curiosity took a new self-portrait on sol 868. Now she's really beginning to look like a Red Rover!
OK, back to the second tour of Pahrump Hills. The reconnaissance of Pahrump Hills has been complicated by a problem with the ChemCam focusing laser, which was mentioned in a press release here. The last time that the focusing laser worked properly was on sol 801. The team has now determined that the laser is functionally dead. Fortunately, there is a workaround, involving using the main ChemCam laser (the one it uses for vaporizing rocks) for focusing. They are working on developing software that will do this automatically. In the meantime, they have gotten fairly good at estimating the focus distance for ChemCam. They take several sets of ChemCam observations using slightly different focus settings, and among those observations there will be one with perfect focus, which they downlink from Mars. Because they have to take several sets of ChemCam observations at each spot, it limits the number of spots they can analyze, so they aren't doing big gridded rasters like they used to; but they are getting good data. We do what we have to with aging equipment!
The past two months also included holidays on Earth, and Curiosity's Earthly operations team was given some break time. On December 19, they planned 10 sols on Mars, and on December 29, they planned a further 7 sols. It's simply impossible to plan very many very active sols in one day on Earth, so each of those lengthy preplanned periods was actually an ordinary weekend (3-sol) plan, followed by runout-type sols in which they took REMS and RAD data and not much else. What they did do on December 19, 29, and again on January 5 was to command the science cameras to shift multiple Gigabits of data from their own internal memory into the rover's main computer for downlink to Earth. The rover and Mars orbiters didn't go on holiday, and dutifully downlinked much of that data to Earth, delivering present after pretty-picture present to the mission's scientists. The January 5 load of data is coming down this week, during the flight software update. Therefore, it's actually great that I waited this long to write the Pahrump Hills update, because the last few weeks have seen so much awesome image data returned to Earth. It's a terrible thing for procrastination to be rewarded like that.
Here's an overview of Curiosity's path during the second Pahrump Hills walkabout:
Here are some views of the major locations where Curiosity performed in-situ analysis during the second walkabout. The first stop was Book Cliffs, which Curiosity studied from sols 812-817.
Here's a closeup look at Book Cliffs with the most zoomed-in Mastcam.
Then she drove a bit upslope and to the southeast, to Alexander Hills, where she stayed from sol 817 to 826. The next spot was an amazing outcrop of extremely thinly laminated rock named Chinle; here's a spectacular panorama shot there. Curiosity also acquired a huge set of MAHLI images of the same outcrop on sol 828.
In this animation, you can see how ChemCam cycles through focal depths, picking a few for laser-zapping. The ChemCam team can determine which focal depth produced the most plasma before downlinking the data, so fortunately they only need to downlink the data from the laser-zap that worked best.
On sol 837, Curiosity drove up the hill toward a spot called Whale Rock, and she nudged closer to it two sols later. Whale Rock consists of beautifully cross-bedded layers. They sit near a topographic high, so are exposed to wind and dissected into impossibly thin, apparently levitating plates of rock. I don't know of a landscape like this on Earth; there's no place on Earth that's so dry and so windy and so lifeless for so long. Wind dominates erosion here in a way it cannot do on Earth. The image below covers just a small part of the Whale Rock outcrop, including the targets named Juniper Hills and Sierra Nevada.
After that, before the holiday, they took a dramatically-lit panorama of Salsberry Peak to the southwest. Grab your red-blue glasses for this striking view in 3D.
Here is what Sierra Nevada looks like up close; to see where the camera was pointed, check out this Navcam view. Pretty amazing -- I've never seen a texture quite like this in a Martian rock before. To my eye, the bright grains do not touch each other, and although they're not exactly round, they're not sharp and angular either; they're somewhat in between. They're not long or needle-like, they're more equant in shape. I don't have the slightest clue what they are. Hopefully APXS and ChemCam measurements will tell us a little more. I wonder if Curiosity will come back up here to drill.
They finally drove away from Whale Rock on sol 862. The sol 862 drive was a particularly squirrely one; they reapproached Whale Rock from the east, shot another panorama, and then drove all the way back down the hill, nearly to Pink Cliffs. The reason for the funny-shaped drive was to get a second perspective on the layers that make up Whale Rock, in the hopes that geologists will be able to make sense of their three-dimensional structure.
That's it for my update. Below the line are all of the blog posts for this period from the fantastic United States Geological Survey bloggers: Ryan Anderson, Lauren Edgar, and Ken Herkenhoff. I'll include the USGS posts that take us through the drilling work that followed the second circuit, so you can catch up to the present; but I'll discuss that part of the mission in more detail in about a month, or whenever Curiosity has made substantial progress in the drilling campaign.
---
Sol 814 Update from Lauren Edgar: More Contact Science at Book Cliffs (19 November 2014)

Curiosity is still investigating the Book Cliffs outcrop on our second pass at the Pahrump Hills. To learn more about Curiosity's activities at the Pahrump Hills, check out this recent press release. I'm on duty as the Geology and Mineralogy Science Theme Lead again today. It turns out that I was also on duty when we were at Book Cliffs on the first pass, so it's starting to feel a little like Groundhog Day. But it's an interesting outcrop, and we've been able to acquire a lot of great data here. Yesterday we analyzed the lower part of the outcrop (as seen in this Front Hazcam image), and today is focused on the middle part of the outcrop. We will use the Dust Removal Tool to clear off a fresh surface at a target named "Afton Canyon," and then we'll use MAHLI and APXS to study the sedimentary structures and chemistry. We're also planning what we call a "dog's eye mosaic" of the target "Anaverde," meaning that we'll acquire a series of MAHLI images across a vertical face – sticking our nose right in there to get a good view. In this plan Curiosity will also image part of upper Book Cliffs at the target "Topanga" to prepare for DRT placement on that area tomorrow.

Sol 815 Update from Lauren Edgar: Another busy day at Book Cliffs (20 November 2014)

Over the past few sols Curiosity has been investigating the Book Cliffs outcrop at the Pahrump Hills. On Sol 814, Curiosity brushed off the dust at "Afton Canyon" as seen in this MAHLI image. Today's plan is focused on characterizing the upper part of Book Cliffs. ChemCam is back in action after a brief stand down due to degradation of the instrument's smaller laser used for focusing. The plan today includes a ChemCam passive observation of the sky and a focus test on a small pebble. We will also use the Dust Removal Tool to clear off a fresh surface at the target "Topanga" followed by MAHLI and APXS on that surface. We're also planning to acquire MAHLI images on the targets "Goblin_Valley" and "Jail_Canyon." Another busy day on Mars! We've been delivering some pretty complicated plans lately, but thanks to a very talented operations team, everything is going well and the data looks great.

Sols 816-818 Update from Lauren Edgar: Leaving Book Cliffs (21 November 2014)

Over the weekend 3-sol plan, Curiosity will wrap up the investigation at Book Cliffs and drive toward Alexander Hills and Carnivore Canyon. It's been a great week at Book Cliffs, and Curiosity acquired a lot of exciting data. We analyzed 3 fresh surfaces at Book Cliffs, at the lower, middle and upper parts of the outcrop. This Navcam image from Sol 815 shows the arm extended while Curiosity was investigating the target "Topanga". The brush spots at "Punchbowl" and "Afton Canyon" are also visible at the bottom middle and lower right sides of the image. In the weekend plan, Curiosity will acquire Mastcam multispectral images and ChemCam passive observations of the three brush spots. There are also several Navcam and ChemCam activities to monitor the atmosphere and search for clouds. Then Curiosity will drive toward Alexander Hills and Carnivore Canyon, and acquire standard post-drive imaging to prepare for contact science next week!

Sol 819 Update from Ken Herkenhoff: Late planning (24 November 2014)

The difficult 35-meter drive planned for Sol 817 went perfectly, placing the rover in position for arm activities on the Alexander Hills outcrop. We also received good news from ChemCam: test images acquired on Sol 816 showed that the instrument can still acquire data without using the autofocus laser. More ChemCam tests were planned today. Sol 819 planning started 3 hours later than usual, giving me extra time to prepare for my MAHLI/MARDI uplink lead shift this morning. We had lots of interesting rocks to choose from, and decided to brush a target dubbed "Mescal." After taking MAHLI images, the APXS will be placed on the same target for a long overnight integration to measure its elemental chemistry. We also planned MAHLI images of targets "Puente" and "Cajon," as well as Mastcam mosaics including these and other targets of interest.

Sols 820-822 Update from Lauren Edgar: Investigating Alexander Hills (25 November 2014)

Curiosity is currently investigating the Alexander Hills outcrop. This Mastcam mosaic from Sol 817 shows some of the interesting rock textures that we'll study at this location. With Thanksgiving coming up, the operations team is putting together several multi-sol plans so that the team can take a break over the holiday. That means that today we'll plan Sols 820-822, and tomorrow we'll plan Sols 823-825 to take us through the weekend. On Sol 820 Curiosity will perform several ChemCam tests to develop ways to focus without using the autofocus laser. We will also take Mastcam images to document the ChemCam targets, and a Mastcam tau measurement to monitor atmospheric opacity. On Sol 821 Curiosity will acquire a Mastcam mosaic of the Gilbert Peak and Chinle outcrops, and a Navcam movie to monitor the atmosphere and search for clouds. The plan also includes ChemCam RMI SkyFlats to measure the "flat field" which will improve our processing of RMI images. The third sol includes a Mastcam observation of the brushed target "Mescal" using all of the camera filters. That should keep Curiosity busy while the team takes a well-deserved break!

Sols 823-825 Update from Lauren Edgar: Brushing off the dust at Alexander Hills (26 November 2014)

While everyone is recovering from their Thanksgiving meals, Curiosity will be feasting on some exciting science targets at the Alexander Hills! We are on our second pass at the Pahrump Hills, and on this pass we are using the instruments on the robotic arm to investigate several key outcrops in more detail. This weekend we're focusing on the Alexander Hills. In the previous plan we used the Dust Removal Tool (DRT) to brush off the dust at a target named "Mescal" to expose a fresh surface. This Navcam image from Sol 819 shows the arm extended while investigating "Mescal." Over the weekend 3-sol plan, we'll use the ChemCam instrument to learn about the composition of the targets "Mescal" and "Horned Toad," and we'll also acquire some Mastcam images to document those targets. Then we'll use the DRT to brush off the dust at "Puente." Once we have a clean surface, we can use the Mars Hand Lens Imager (MAHLI) to acquire high-resolution images to study the exposed sedimentary structures and grain sizes. After that we'll use the Alpha Particle X-ray Spectrometer (APXS) to figure out the bulk chemical composition of "Puente." The plan also includes some Navcam observations to monitor the atmosphere above Mt. Sharp and search for dust devils. As the MSL team takes a break over the Thanksgiving holiday, I know that we'll all be thankful for our healthy rover doing some really great science on Mars!

Sols 826-827: Update on Curiosity from Ken Herkenhoff: Drive to Chinle (1 December 2014)

The activities planned for the Thanksgiving holiday went well, and the data received so far look good, including MAHLI images showing the brushed target "Puente." So we are ready to move on, and the Sol 826 plan includes a few ChemCam and Mastcam observations before a drive to the "Chinle" area. We were also able to squeeze another MAHLI image of the APXS calibration target into the plan, to look for possible changes in dust on the target caused by the long overnight APXS integration on Sols 825-6. Planning is "restricted" again this week because of the offset between Mars time and Pacific Standard Time, so we are planning two sols today. We can plan only untargeted remote sensing observations on Sol 827 because of the drive on the previous sol, as we won't know the rover position precisely until Wednesday. I'm SOWG Chair today, and it has been a fairly easy day for me so far.

Sols 828-829 update from Ryan Anderson: Looking Closer at the Chinle Outcrop (3 December 2014)

Today all three USGS bloggers were on MSL operations! I was on duty as the Science Payload Downlink Lead (sPDL) for ChemCam, meaning that it was my job to check all of the science data that we received to make sure the data looks good and to do a quick analysis of the results. Lauren was the Keeper of the Plan (KOP) for the geology theme group, meaning that she helped put together the plan of geology tasks that the rover will do in the Sol 828-829 plan (a sol is a Mars day). And Ken was the Science Operations Working Group (SOWG) chair, meaning that he led the SOWG meeting and made sure that the plan satisfied the goals of the science team while also staying within the constraints on power, data, safety, complexity, etc.

This morning was a little more "exciting" than normal because bad weather on Earth caused a disruption in our downlink of data from Mars, so for a little while it looked like we would not have any of the images from the end of the drive to help us plan sols 828-829. (We can't do much if we don't know what the rover's surroundings look like!) It also meant that our ChemCam data was missing. But in the end, the data did arrive so that I could assess the ChemCam data and planning could proceed.

On sol 828, ChemCam will do a passive observation of the sky to measure the abundance of different molecules in the atmosphere, and Navcam (the navigation cameras) will take a movie to watch for clouds forming over Mt. Sharp. Also in the morning block, Mastcam has a mosaic of the "Chinle" outcrop to look at the fine-scale layering.

Later on the same sol, there are a series of observations of Chinle by MAHLI (the Mars Hand Lens Imager – a close-up, high-resolution color camera). These observations will look at the layers in Chinle from a different angle and at a higher resolution than is possible with the mast cameras. While the arm is out, we will also brush off the target "Pickhandle" on Chinle using the Dust Removal Tool (DRT).

On Sol 829, Mastcam will do a routine "clast survey" observation to characterize the loose rocks near the rover, and ChemCam will run a diagnostic test of the focusing laser that has been acting up recently.

Sols 830-832 from Lauren Edgar: Investigating the Chinle Outcrop (5 December 2014)

Well it was an exciting day for space exploration! As we were working operations this morning many space enthusiasts on the team were keeping tabs on the launch and splashdown of the Orion capsule – the new spacecraft that might someday take astronauts to Mars. It was fun to think about future human exploration on Mars as we were putting together our rover plan for the day. It was also great to have all three USGS bloggers working together today. I was on duty as the Geology and Mineralogy Science Theme Lead and Ryan was the Keeper of the Plan, so collectively we assembled the geology tasks that Curiosity will carry out over the weekend (Sols 830-832). Ken was the Mars Hand Lens Imager (MAHLI) Payload Uplink Lead today, meaning that he was responsible for the details of all of the MAHLI activities (figuring out the right pointing, standoff distance, priorities etc. to get good high-resolution images using the camera on the end of the rover's arm). And we certainly gave Ken a lot of work to do today! The plan includes contact science (using the instruments on the rover's arm) on the targets "Pickhandle" and "Goldstone" to characterize the lower and middle parts of the Chinle outcrop. First we'll use the Dust Removal Tool to clean off a fresh surface at "Goldstone" (we cleaned off "Pickhandle in the Sol 828 plan). This MAHLI image from Sol 828 shows "Goldstone" before brushing. Then we'll acquire several MAHLI images on each target, taken at different distances and offsets to get both context and stereo imaging. Then we'll place the Alpha Particle X-ray Spectrometer (APXS) on "Goldstone" to figure out the bulk chemical composition. On the third sol of the weekend plan, we'll move the arm out of the way and use ChemCam and Mastcam to characterize the targets that we brushed. The plan also includes some extra Mastcam imaging to make a nice mosaic of the outcrop, several observations of the ChemCam calibration targets, and a Navcam observation to monitor the atmosphere above Mount Sharp. I love these days when we get to use so many different instruments to characterize a place on Mars!

Sol 833-834 update from Ryan Anderson: New Results From The Murray Formation (8 December 2014)

The main excitement today was that, as the team was busy planning for sols 833 and 834, NASA held a press conference to share some of the results of our recent investigations in the Murray formation, in the foothills of Mt. Sharp. The layered rocks that we have been observing tell the story of a series of shallow lakes with small deltas formed by sediment deposited from the crater rim. Check out the press release for more details!

In the Sol 833-834 plan, we are planning to do three ChemCam "Z-stack" observations of the target "Vaqueros" which looks like it might be a white mineral-filled vein. Z-stack observations are when the instrument collects data from the same location at several different focus positions. We are planning Z-stacks with ChemCam's black-and-white camera and the main spectroscopy laser to make sure that we get good data from the target, and to collect information to develop new focusing methods for ChemCam.

Later on sol 833, the high-resolution color camera on the arm (MAHLI – Mars Hand Lens Imager) will collect some images of the fine details of the layers in the Chinle outcrop, at targets called "Coachella" and "Tropico". Then we will measure the chemical composition of Tropico with the APXS (Alpha Particle X-Ray Spectroscopy) instrument on the arm.

On Sol 834, Navcam (the black and white Navigation cameras) and Mastcam (the mast-mounted color science cameras) will take some atmospheric observations to measure the amount of dust in the atmosphere.

Sols 835-836 update from Lauren Edgar: Driving to Whale Rock (10 December 2014)

After a successful investigation of the Chinle outcrop, Curiosity is ready to move on to the Whale Rock outcrop. Today we are planning two sols, and on the first sol we'll finish up a few last targeted observations at Chinle. The plan includes a ChemCam passive observation of the target Goldstone ("passive" means that we don't fire the laser, we just passively collect the spectrum of the target), along with a Mastcam image to document the target. We'll also acquire a ChemCam z-stack on the target Cucumongo to test out a new template for ChemCam activities, and to look for any changes in chemistry compared to other observations at Chinle (z-stack means that we'll acquire data from several different focus positions). There's also a Navcam activity to search for dust devils and monitor the atmosphere.

After we complete our morning science observations, Curiosity will attempt a rather difficult drive toward Whale Rock. Curiosity was last at Whale Rock on Sol 796, and captured this tantalizing image of cross-bedding. We want to go back to Whale Rock to investigate the small-scale textures and composition of the outcrop using the instruments on the rover's arm (MAHLI and APXS). But in order to do that, we need to get close to the rocks, and the terrain looks quite challenging. One way to work around the difficult approach is to sample a float rock (a block that has broken off from the main outcrop and might be in a more accessible position). Due to the difficult terrain, it might take us a few drives to get into a good position.

After the drive we'll acquire Navcam and Mastcam images, which we'll use to select interesting targets and plan future drives. On the second sol Curiosity will also acquire a Navcam observation to monitor the atmosphere above Mt. Sharp. Fingers crossed for a good drive!

Sol 840 update from Ken Herkenhoff: High Tilt (15 December 2014)

The 5-meter drive planned for Sol 837 placed the rover near dubbed "Whale Rock" as intended.

Front Hazcam images show blocks that appear to have fallen from the outcrop and in-place bedrock patches; both can be reached by the arm instruments, so the Sol 840 plan includes MAHLI images from 25 cm standoff distance of the block and bedrock targets "San Andreas," "Tecoya," "Gem Hill" and "San Bernardino." The arm will also be used to image the wheels and clean out CHIMRA (the sample handling equipment).

I'm SOWG Chair today, and all has gone well so far. But, as usual, the risk of rover slip must be assessed before arm activities can be planned. The rover is now tilted over 18 degrees, more than it has been tilted for any arm activities during the mission so far, so slip risk assessment requires more time and effort than it has in the past. As I write this, we are still "go" for arm activities, and of course I'm hoping that won't change.

Sol 841 update from Ken Herkenhoff: ChemCam Recovery (17 December 2014)

I was happy to see that the Sol 840 MAHLI images we planned on Monday came out nicely. There was no MSL tactical planning yesterday, because of the offset between Mars time and Pacific time, and planning started at 6 AM PST today. We were hoping to be able to brush off one of the Sol 840 MAHLI targets, but there is still concern about the risk of slipping off the small rock under the right front wheel during brushing. Such slippage might damage the Dust Removal Tool, but MAHLI imaging is safe (as it was on Sol 840), so MAHLI images of "San Andreas" and "Oro Grande" are planned for Sol 841. In addition, MAHLI images of the wheel will be acquired to better assess slip risk.

Mastcam and ChemCam observations of various targets are also planned for Sol 841. The ChemCam team continues to test and refine new procedures for acquiring good chemical and imaging data without using the autofocus laser, which is no longer working well. Excellent ChemCam data are being acquired, but it takes longer without the autofocus laser.

Sol 842 update from Ken Herkenhoff: Trying again... (18 December 2014)

Unfortunately, the Sol 841 command sequences could not be sent to MSL because of a transmitter problem at the Deep Space Network (DSN) antenna. This reminded me not to take for granted communications between Earth and Mars, even though such problems are rare. Bad weather over a DSN station can prevent transmission or receipt of radio signals. Because of such risks, every bundle of command sequences sent to the Mars rovers includes a few sols' worth of "runout" sequences. These tell the rover what to do if new commands are not received. So MSL is safe and healthy, but not doing much on Sol 841 besides sending more data back to Earth (through the Mars orbiters, as usual).

As you might expect, the Sol 842 plan includes most of the observations planned for Sol 841. But the arm activities had to be moved earlier to ensure that the MAHLI images of the right front wheel will be received on Earth in time for weekend planning on Friday. These images should help determine whether it is safe to brush using the Dust Removal Tool. To make room for the arm activities before the critical MRO data relay, Mastcam observations of targets dubbed "Telescope Peak," "Fairview Valley," "Gem Hill," and "Juniper Hills" were moved later, after the MRO communications pass.

Sol 843-852 update from Ken Herkenhoff: Brushing "Santa Ana" (19 December 2014)

The Sol 842 command sequences were successfully received by Curiosity, and all the data needed for planning were returned to Earth, including MAHLI images of the right front wheel. These and other data were thoroughly analyzed, and the slip risk assessment team concluded that it is safe to brush the target "Santa Ana." So after multiple remote sensing ChemCam and Mastcam observations on Sol 843 and 844, the Dust Removal Tool will be used late in the afternoon on Sol 844.

To give the MSL tactical team a break next week, we are planning 10 (!) sols today. Essentially, it's a normal 3-sol weekend plan, with only REMS and associated background activities for the rest of the plan. Because we don't want to risk leaving the MAHLI dust cover open in the unlikely event of an arm fault, no MAHLI activities are included in the plan. So it was an easy day for me as MAHLI/MARDI uplink lead; I simply suggested Mastcam 100 mm imaging of the brushed spot in lieu of the usual MAHLI documentation images. After the Mastcam image is acquired, the APXS will be placed on Santa Ana for an overnight integration. A full multispectral Mastcam observation (all filters, both eyes) of the brushed spot is planned just after noon on Sol 845, when the illumination will be better for measuring subtle spectral features.

Sols 853-859 update from Lauren Edgar: Christmas on Mars (29 December 2014)

On December 19th, the MSL tactical team planned 10 sols (!) on Mars, so that everyone could take a nice break over the holidays. That means that today we are assessing all of those sols of data, and checking out all of the "presents" that Curiosity acquired for us! At the start of the break, Curiosity carried out some contact science on the target "Santa Ana," which is at the base of the Whale Rock outcrop at Pahrump Hills. Curiosity used the Dust Removal Tool (DRT) to expose a clean surface, and we acquired a nice Mastcam image of that surface. This Navcam image shows the arm outstretched over "Santa Ana", as well as some of the interesting textures in the rocks surrounding it ("Sierra Nevada" is the block to the right of the arm, and "Tecoya" is the long skinny block to the lower right).

Today we are planning 3 sols of targeted science, and 4 sols of REMS and associated background activities to carry us through the New Year's holiday. The first sol of this plan includes several ChemCam and Mastcam observations of the targets "Santa Ana," "Peach Springs" and "Lane Mountain" to characterize their texture and composition. The plan also includes a Navcam observation to monitor the atmosphere above Mt. Sharp. Then Curiosity will brush the target "Tecoya" to remove the dust, and use the Alpha Particle X-ray Spectrometer (APXS) to determine its bulk chemical composition. The second sol involves a number of environmental monitoring observations. Curiosity will use the Navcam, Mastcam, and ChemCam passive to assess the composition of the atmosphere and search for dust devils. We will also use Navcam to acquire a sunrise movie, as well as to look for clouds and assess the wind direction near the zenith (the point in the sky directly above the rover). On the same sol we will move the APXS to the target "Sierra Nevada" to see how its composition compares to "Tecoya." The third sol will be fairly light, and consists of a Mastcam observation of the fresh surface at "Tecoya" using all of the camera filters. The remaining sols (856-859) will consist of standard environmental monitoring, until we resume our regular planning schedule for Sol 860.

Sols 860-861 update from Ryan Anderson: Happy New (Earth) Year! (5 January 2015)

Happy New (Earth) Year!

After the long holiday plans, the Curiosity team is back to planning two days at a time. The main priority for the sol 860 plan is to use MAHLI to take close-up color images of the targets "Sierra Nevada", "Santa Ana," and "Tecoya". These targets were analyzed by APXS over the holidays, so it's important to get good images to go with the chemistry.

For sol 861, ChemCam will analyze the Tecoya target, and a target called "Last Chance Canyon". ChemCam will also take a series of images of "Newberry" to test focusing at long range. Mastcam will take color images of Newberry and Last Chance Canyon to support the ChemCam observations. The rest of Sol 861 will be Mastcam images of targets "Telescope Peak," "Fairview Valley," and "Gem Hill" as part of a campaign to watch for any changes in the images. Mastcam will also make a routine "clast survey" observation, where it looks at a patch of ground near the rover to study the sizes of the pebbles and rocks (collectively called "clasts"). Clast surveys are done periodically to get an idea of how the clasts change throughout the traverse.

Sols 862-863 from Ryan Anderson: Goodbye Whale Rock! (7 January 2015)

It's time to hit the road again! In the Sol 862-863 plan, we are wrapping things up at "Whale Rock" and then driving about 85 m toward "Pink Cliffs", where we hope to drill sometime soon. On Sol 862, Mastcam will take a few parting shots of Whale Rock and "Western Cliffs" before we drive away. After driving, we will do our standard post-drive imaging with Navcam and Mastcam to get a good look at our surroundings.

On Sol 863, Mastcam will look at the sun to measure how much dust is in the atmosphere (this measurement is called a "tau" because that's the symbol used in the equation that shows how much the sun's light is attenuated). Navcam will watch for clouds above Mt. Sharp, and ChemCam will make a passive sky observation. ChemCam will also make some measurements of the on-board calibration targets.

Sols 864-866 update from Ryan Anderson: Hello Again, Pink Cliffs! (9 January 2015)

The drive toward "Pink Cliffs" went according to plan, so in the Sol 864 plan we will be doing a very short drive (called a "bump") toward our drilling target: "Mojave" (shown above). Before the drive, ChemCam will analyze 5 locations in a line across a possible mineral vein in the rock, at a target called "Harrisburg". This type of observation, called a "raster", was quite common before ChemCam's focus problems, but this will be the first time doing a 5-point raster since the focusing laser stopped working. ChemCam is still collecting images and spectra at multiple focus positions per point, to make sure we get good data.

After Harrisburg, ChemCam will also study a broken rock target called "Beers", where it will take spectra and several stacks of images at different focus positions. This will provide good data for testing the focus, plus interesting science data from the freshly exposed portion of the broken rock. Mastcam will provide supporting images for both ChemCam observations, plus an image of a location where the rover ran over a small sand ripple, at a target called "Doughnut". (I promise, Homer Simpson did not name our targets today!) Navcam will also do a dust devil search.

After that, the rover will drive about 10 meters to get into position for drilling, and we will take Mastcam and Navcam images of the surroundings. On Sol 865, our main activity is a measurement of methane in the atmosphere by SAM (Sample Analysis at Mars – the onboard chemistry lab).

And then on Sol 866, we have some routine atmospheric observations by ChemCam, Mastcam, and Navcam.

Sols 867-868 update from Lauren Edgar: Mini-Drill at Mojave (12 January 2015)

Over the weekend, Curiosity did a short drive to get into position to drill at "Mojave." The previously acquired MAHLI images of this target show some really interesting crystals, and we're excited to use CheMin to figure out what minerals are present.

The main event in today's two-sol plan is to do a mini-drill at Mojave. Before we do a full drill deep enough to collect rock powder, we do a mini-drill in preparation. We'll also collect a number of MAHLI images before and after the mini-drill to characterize the drilling location. The plan also includes some DAN observations to characterize the subsurface near this site. Then we'll acquire APXS of the mini-drill hole to assess the composition of the freshly exposed material.

On the second sol we will move the arm out of the way to image the hole with Mastcam, and then Curiosity will acquire a self-portrait. We like to take these "selfies" at each of the drill hole locations to document the site, and it's also a good way to check up on the state of the rover.

Looking forward to more drilling on Mars!

Sols 869-870 update from Ken Herkenhoff: Broken rock (14 January 2015)

he "mini-drill" test on the Mojave rock target completed successfully, but MAHLI images taken after the test showed that the rotary-percussive drilling fractured the rock. This was not expected, so the tactical team had to quickly change the Sol 869-870 plan. While we were hoping to drill a deeper hole and acquire a sample of the drill cuttings before the upgrade of the software onboard the rover next week, the rock fragments dislodged by the mini-drill activity provided a rare opportunity to examine freshly-broken surfaces. Field geologists usually carry rock hammers so that they can break rocks and examine the fresh surfaces. On Mars, the drill has served as MSL's rock hammer! So the Sol 869 plan includes ChemCam measurements of the fresh chunk of rock and the bottom of the mini-drill hole, followed by MAHLI close-up images of the dislodged rocks, both during the day and at night (illuminated by the LEDs). On Sol 870, the brush will be used to clean off another potential mini-drill target, dubbed "Funk Valley." MAHLI images of this new target will be taken before and after the brushing, then the drill will be "preloaded" (pushed down) against Funk Valley and a potential full drill target to determine whether the rock is strong enough to safely drill. Finally, MAHLI images will be acquired to see the results of the preload tests and the APXS will be placed on the brushed spot for an overnight integration.

Sol 870 Update by Ken Herkenhoff: Keeping MAHLI Safe (15 January 2015)

This morning the MSL operations team realized that the results of the MAHLI activities planned for Sol 870 will not be received until Saturday. Therefore, if there is a problem on Sol 870 that halts the sequence while the MAHLI dust cover is open, the cover would remain open through the Martin Luther King holiday weekend. To eliminate the risk of such a situation and possible effects on the software upgrade planned for next week, the team decided not to send the Sol 870 command sequences to the rover. Unfortunately, this means that the brushing and drill target investigations planned yesterday will not occur, but they can be done after the software has been upgraded. The Sol 869 activities planned yesterday will not be affected by this change, and should be completed today.

Meanwhile, many of the MAHLI self portrait images acquired on Sol 868 have been received. When all of them have been returned to Earth, they will be assembled into the latest rover "selfie."

Sols 871-872 update by Ryan Anderson: A Software Upgrade is Available. Install Now? (16 January 2015)

Today's plan for sols 871 and 872 is our last chance to get some science done before we begin a week of no activity while the engineering team upgrades the rover software. The plan is to do two ChemCam "rasters" on targets "Funk Valley" and "Rainbow Basin". Each raster will analyze three closely-spaced spots on the target. Funk Valley is our latest candidate mini-drill target (our last mini-drill ended up breaking the rock, so we're trying again), and Rainbow Basin is a rock with some interesting erosion-resistant knobs. Mastcam will take supporting images of these targets and then we will be spending a pretty big chunk of time doing some data management for Mastcam, transferring less-compressed versions of some images from Mastcam's internal memory over to the rover prior to the flight software update. The last activity on sol 871 will be an overnight analysis of the chunk of rock that our first mini-drill dislodged, using APXS. This is a rare chance to do APXS on a target with a fresh, non-dusty surface!

On sol 872, ChemCam will do some passive observations of the sky to measure how much oxygen, carbon dioxide, and dust is in the atmosphere and Navcam will do some routine atmospheric measurements. There are also a bunch of Mastcam images of the same locations at different times of the day. These are part of a photometry experiment, which is trying to understand how the sun scatters off of the martian surface at different angles. There are also a handful of Mastcam images as part of a change monitoring campaign. The long break for the software update will allow us to look at the same locations in a couple weeks and see if any sand has been moved by the wind.

If all goes according to plan, there won't be a lot of rover activity over the next week, but the team will be busy poring over the latest MAHLI images of our drilling area and the chunks that were dislodged during our first mini-drill!

Sols 873-879 update by Ken Herkenhoff: Software Transition (20 January 2015)

There won't be any MSL science planned this week because the rover's software is being upgraded. I was scheduled as SOWG Chair today and tomorrow in case the software transition had to be aborted, but so far it is going well so the science operations personnel have been released. While I'm a bit disappointed that we won't be planning new scientific observations and related activities, I'm glad that the software transition is going well.
See other posts from January 2015
---
Read more blog entries about: mission status, Mars, Curiosity (Mars Science Laboratory)

Pretty pictures and
awe-inspiring science.
Let's explore the cosmos together!