Mars Exploration Rovers Update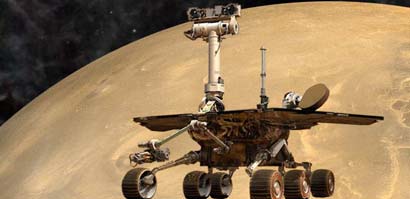 The Mars Exploration Rovers (MER) Update have followed the twin rovers Spirit and Opportunity since the beginning of their mission in January of 2003. They are a treasure-trove of information, insight, and high-quality reporting detailing every step of the mission on a monthly basis written by experienced journalist A.J.S. Rayl.
Note: The Planetary Society went through a massive upgrade of our website back in April 2012, and we're still importing old content. Old articles of MER Update will be posted over the next few months.
Browse by Year