See other posts from February 2005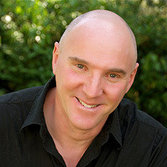 Pluto: The Discovery of a Planet
Posted By Amir Alexander
2005/02/18 11:00 CST
Topics: history, trans-neptunian objects, Pluto, dwarf planets beyond Neptune
To mark the 75th anniversary of the discovery of the planet Pluto, The Planetary Society presents to its readers the remarkable story of the discovery.
Read here how Clyde Tombaugh, a farm boy from Kansas with a high school education, succeeded where accomplished professional astronomers had failed, and discovered the elusive 9th planet. Learn about how the closed cosmos of the ancients became the open universe of modern times, opening the door to new discoveries in the heavens. Find out about William Herschell's discovery of Uranus, and how the detection of Neptune turned into nationalist feud between England and France. Meet Percival Lowell, the eccentric American visionary who believed in intelligent life on Mars and launched the search for "Planet X."
All this and more on our 75th anniversary special:
PLUTO: DISCOVERY OF A PLANET
Part 1: The Blinking Image
Part 2: Out of the Six-Planet World
Part 3: Planet X
Part 4: Clyde's Search
Part 5: The Aftermath
Part 6: From Pluto to Sedna
They are Watching the Skies for You!
Our researchers, worldwide, do absolutely critical work.

Asteroid 2012DA14 was a close one.
It missed us. But there are more out there.
Send your name and message on Hayabusa-2.
Let's invent the future together!