See other posts from December 2012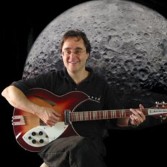 Forty years after Apollo 17's final footsteps
Posted By Andrew Chaikin
2012/12/14 01:48 CST
Topics: podcasts and videos, personal stories, human spaceflight, astronaut, the Moon, NASA lunar missions before 2005
Today marks the 40th anniversary of the last human footsteps on the Moon. In my latest video I look back at Apollo 17 and explain why I believe the Moon is the solar system's "jewel in the crown," beckoning us to return.
I'd be grateful if you would help me spread this video to as many people as possible.
They are Watching the Skies for You!
Our researchers, worldwide, do absolutely critical work.

Asteroid 2012DA14 was a close one.
It missed us. But there are more out there.
Send your name and message on Hayabusa-2.
Let's invent the future together!