---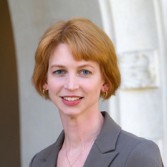 The round worlds in the solar system: An updated graphic
Posted By Emily Lakdawalla
02-11-2015 16:06 CST
Topics: New Horizons, pretty pictures, Pluto, scale comparisons, amateur image processing, Charon, Dawn, dwarf planets beyond Neptune, asteroid 1 Ceres
I have a newly updated scale comparison graphic to share. In March of 2014, I exhorted people to get excited about the Year of the Dwarf Planet. As part of that educational effort, I made a scale comparison of every round object in the solar system smaller than 10,000 kilometers in diameter. That's Mars and everything smaller, including nearly 90 likely round objects beyond Neptune. Now that the Year of the Dwarf Planet is nearly over, I can add three more bodies to this graphic: Pluto, Charon, and Ceres. Here is the updated version:
If you visit the Image Library page for this graphic, you'll find other versions without text and/or without the not-yet-visited worlds. My update was made possible by Roman Tkachenko, who produced simulated views of Pluto and Charon lit at half-phase from the New Horizons images, which only show the two worlds at nearly full phase. Here are his simulated views, in case they are useful to anyone else:
While I was adding the three newly photographed round worlds, I also took the opportunity to update the representation of likely trans-Neptunian dwarf planets, using Mike Brown's frequently-updated dwarf planet list. I didn't keep exact count, but there were half a dozen newly-added likely dwarf planets, and a similar number for which there were substantial (on the order of 10%) changes in estimated diameter; only one such change dropped a world off the list of likely round worlds.
On this graphic, I don't show the designations of any of the trans-Neptunian objects that have not been formally named except for the few very largest, because it would just turn into an alphabet soup. However, each of the little half-disks on this graphic represents a specific trans-Neptunian object. If you are planning to give a presentation on some of those non-formally-named worlds, feel free to ask me to generate a version of this diagram that calls out the specific ones you're interested in. More generally, if you need a specific montage of solar system worlds for a presentation or publication, email me! I'm happy to help out.
I recently gave a presentation to the California Map Society about how we map solar system worlds, and used this graphic to show how many maps we have yet to make. I wonder how long it will be before we finally map more than just a couple of the members of the Kuiper belt!
See other posts from November 2015
---
Read more blog entries about: New Horizons, pretty pictures, Pluto, scale comparisons, amateur image processing, Charon, Dawn, dwarf planets beyond Neptune, asteroid 1 Ceres

Pretty pictures and
awe-inspiring science.
Let's explore the cosmos together!