---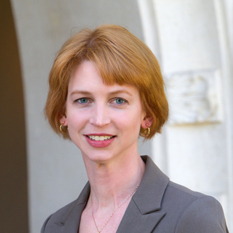 Reviews of space-themed books for kids ages 7 and up
Posted by Emily Lakdawalla
02-12-2011 13:06 CST
Topics: product review
OK, this is my last pile of book reviews for this year: a collection of good books for kids older than mine. I've split them into two age groups: 7-11 and 12+, though of course there is likely some overlap, depending on the kid. Be sure also to check out my reviews of books for young children and reviews here, here, here, and here for grownups.
Ages 7-11 (or so) 
Really, Really Big Questions about Space and Time
$16.99
by Mark Brake, illustrated by Nishant Choksi
Kingfisher, 2010
64 pp, ages 9 and up
ISBN: 978-0-7534-6502-8
Really, Really Big Questions about Space and Time is a fantastic book. It poses the kinds of questions that budding scientists really want to know the answers to -- When did the universe start? Is what I'm seeing actually there? Is space smelly? Are there holes in space? Would aliens want to steal our stuff? -- and provides enthusiastic, conversational answers that avoid technical terms unless they are fun ("spaghettification" makes the cut). It may sound like it's patronizing to the reader, but it's really not; the answers are very clear explanations, delivered in captivating language. The book is also salted with "Brain burn" questions that invite readers to perform their own thought experiments: What if science fiction writers really had the power to "write" the future? What if aliens have already visited Earth, way back in the distant past? The illustrations are enjoyably retrofuturistic cartoons on brilliantly colored pages. My only quibble with the book is that some of these colorful pages are so dark, behind black text, that they can be difficult to read. Another book that features questions and answers is I Wonder Why Stars Twinkle: And Other Questions About Space, by Carole Stott ($6.99) ("Will the Sun ever go out? How do astronauts go to the bathroom?")
3D Explorer: Solar System
$17.95
by Ian Graham
Silver Dolphin Books, 2009
32 pages, pop-up book
ISBN: 978-1592237586
I think my review of 3D Explorer: Solar System really needs only two words: pop-up rover. (Or is that three words?) It's a pop-up book, and it's about space, and it uses nice-quality, recent photos, so it gets two thumbs up from me. The pop-up page with Earth orbiting craft is also nice -- it features the ISS, Shuttle, Hubble, and a GPS satellite. Another pop-up page features an Apollo lander, astronauts, and rover -- really fun! This book is also available in Spanish, and there are related volumes on Planet Earth and other topics.
Basher Science: Astronomy
$8.99
Created & illustrated by Simon Basher, written by Dan Green
Kingfisher, 2009
128 pp, ages 10 and up
ISBN: 978-0-7534-6290-4
Simon Basher's little science books are packed full of fact accompanied by adorable illustrations in a kawaii Japanese style, and Basher Science: Astronomy is a strong entry in the series. Each two pages feature a cartoon characterization. of a space object (from planets to spacecraft to stars to galaxies and even to abstract concepts like "red shift" and "space-time"), a few bulleted facts, and a description in the unique "voice" of the character. "Dark Matter" tells us: "They seek me here, they seek me there, those astronomers seek me everywhere. Cloaked from detection, I'm pretty much invisible. It's like playing a game of hide-and-seek in the fog! I don't interact with any form of light radiation, so I can't be seen on any of the frequencies used by astronomers to explore the universe -- whether it's radio, microwave, infrared, visible light, ultraviolet, x-ray, or gamma ray." Basher's books convey a lot of facts without getting too dry; they're fun to pick up and thumb through for anyone old enough to handle the text. A pull-out poster is included (and is also available for download from Basher's website), but I don't think the poster really adds much value to the book.
12 and up (or so)
Out of This World: All the Cool Bits About Space
£7.99, hardcover
by Clive Gifford
Buster Books, 2011
128 pp, ages 10 and up
ISBN: 978-1-9071-5194-1
Out of This World: All the Cool Bits About Space is a fact-packed little volume. With chapters on Earth, Earth's Neighbourhood, Stars & Galaxies, Stargazing, Spacecraft, and Cosmology, it promises in its introduction to tell you "everything you've ever wanted to know about space." It has a lot of text, but it's divided into easily digested bits, one to three paragraphs under bold headings, and every page features amusing cartoony illustrations in the margins. It's those two devices that make this book readable by middle-schoolers, but I think it contains plenty of factual goodness to entertain adults as well. It's the sort of book one can read by flipping to a random page and seeing where it takes you. In fact, that's what I've been doing, and I've been impressed with how many facts they've crammed into each sentence.
Man on the Moon: How a Photograph Made Anything Seem Possible
$8.95, paperback
by Pamela Jain Dell
Compass Point Books, 2011
64 pp, ages 10 and up
ISBN: 978-0-7565-4447-8
Through the iconic photo taken by Neil Armstrong of Buzz Aldrin, Man on the Moon: How a Photograph Made Anything Seem Possible examines the relationships among art, culture, society, policy, journalism, and more. The book's first chapter lays out the factual context for the photo. The second chapter steps back to relate the political context. The third zooms in to the creation of the photo itself, and deconstructs the elements that make it so full of meaning to so many people. It also explains how this photo was processed, retouched, and even doctored before release (for instance, in the original, the top of Aldrin's backpack is cut off at the top edge of the frame). The fourth chapter examines the impact of the photo on individuals and society, both at the time it was taken and in the present day. This chapter contains a nice subsection on the conspiracy theories about the Moon landings being faked, which is, I think, important to address in a book aimed at teenagers. It's an excellent resource to open a conversation with young people about how facts and photos can be interpreted in different ways by different people, how single photos can speak volumes, but also how they can be used and even manipulated by different groups to promote their own ends. It's also a great way to discuss photography as art. This book is part of a series of six, each of which focuses in the same way on one iconic photo.
Mission to Mars
$9.49
by Eve Hartman and Wendy Meshbesher
Heinemann Raintree, 2010
56 pages, paperback
ISBN: 978-1410938213
Mission to Mars is a cool book that presents Mars exploration in the context of exploration and expansion in general. Although it mentions some of the robotic Mars missions in the opening chapter, its focus is on human exploration. What is it about Mars that makes it attractive as a destination? What makes it challenging to explore with humans? Given what we've already done with humans in space, how would we go about getting to Mars? What dangers are there on the journey? Why and how would we colonize it? It invites readers to imagine what the future may hold. Another book in the same series, titled Mapping Earth from Space is also excellent and comprehensive.
Other recommended books that I don't have time to review:
See other posts from December 2011
---
Or read more blog entries about: product review
Featured Video
Class 9: Saturn, Uranus, and Neptune

Pretty pictures and
awe-inspiring science.
Let's explore the cosmos together!