See other posts from September 2011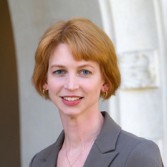 Readers: Help me identify "greatest hit" blog entries?
Posted By Emily Lakdawalla
2011/09/26 12:03 CDT
Topics: events and announcements
Periodically I need to have a list of exemplary blog entries, and of course I never do this in advance by identifying what I think are particularly good blog entries as they get posted. And I don't always predict correctly what will resonate with readers anyway. So if you are reading this and happen to recall an entry that struck you as particularly educational or having a particularly beautiful picture or whatever, I'd very much appreciate it if you could note that in the comments (or by email or Twitter, if you prefer). Thanks in advance for your help!
They are Watching the Skies for You!
Our researchers, worldwide, do absolutely critical work.

Asteroid 2012DA14 was a close one.
It missed us. But there are more out there.
Send your name and message on Hayabusa-2.
Let's invent the future together!