See other posts from August 2011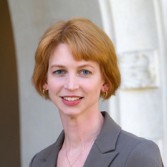 The Making of Martian Clouds in Motion: Part 2, tweening the animation
Posted by Emily Lakdawalla
2011/08/28 06:14 CDT
Topics: podcasts and videos, Mars Express, Mars, atmospheres, explaining image processing
Two weeks ago I posted an awesome video of Martian clouds in motion. Last week I explained how I accessed the Mars Express images that comprise the animation. Today I'm going to explain how I turned the five-frame animation of Mars Express images into a smooth movie. Huge, huge thanks go to Ian Regan for explaining this process to me. Unfortunately, the process described below only works on Windows machines, but there have to be similar tools out there for other platforms.
First I used the Photoshop File > Export > Render Video command to turn the animation into five PNG files. Here is a ZIP archive containing the five images of moving clouds on Mars captured by Mars Express' HRSC. You can use other images, of course, but make sure that their dimensions are multiples of 16 (necessary for the frame rate conversion filter).
First you need to download and install two pieces of open-source software and add one plugin. The software is:
Unzip the file and place MSU_FRC.dll in the plugins directory in your AviSynth install folder.
he animation frames should all be in one directory, by themselves. Run VirtualDub (there's no program menu item; just double-click on VirtualDub.exe). Go to File > Open Video File and select the first frame in your animation. It will load the five frames. Save this as an AVI (File > Save as AVI).
Now you need a script that will use the MSU Frame Rate filter and AviSynth to upconvert the number of frames in your animation. AviSynth scripts are very simple text files, and as with all such things, it's easiest just to plagiarize somebody else's functioning script. Here's the one I used, which is also reproduced below; just edit it to point to the name of your AVI file. This script upconverts the frame rate by a factor of 12.
AviSource("h8676_stack_colorized_titles.avi")
onvertToYV12().MSU_FRC(12, "slow")
onvertToRGB24()
K, now go back to VirtualDub and go to File > Open and open the script file. Your animation now has lots more frames -- 12 times as many, if you didn't change the script I used. But those frames are used up in the same amount of time because VirtualDub increased the frame rate by the same factor. So go to Video > Frame Rate and set the frame rate to some much lower number. Now you can save it as an AVI again, and enjoy the much smoother view.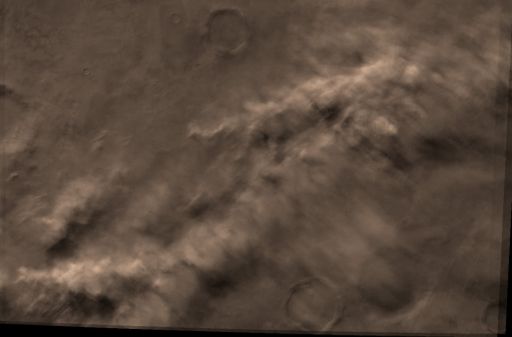 You're done! To make my animation with titles I did the following, which is probably very kludgy way of doing things, but I don't know any better. I am hoping that someone who knows better will correct me. I created the title slide within Photoshop and made a copy of it, saving the two images with sequential file numbers. I used the process described above to tween it except I upconverted the frame rate to 36 instead of 12 per second. Finally I created an AviSynth script using the splice command (as instructed by Ian) to append the title to the animation. Actually, I appended it to several copies of the animation in order to repeat it several times.
Here's
that script.
Good luck! I was planning to have a second cloud animation to show you at the end of this tutorial but I haven't yet found one where the color worked as well as it did in the first one I posted. I hope some of you will try this process out and show me your handiwork!
Or read more blog entries about: podcasts and videos, Mars Express, Mars, atmospheres, explaining image processing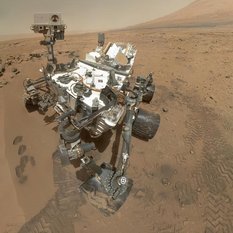 Our Curiosity Knows No Bounds!
Become a member of The Planetary Society and together we will create the future of space exploration.
The Autumn Equinox issue is out!
Let's invent the future together!