See other posts from August 2011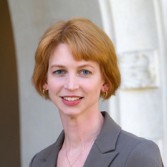 Martian clouds in motion
Posted By Emily Lakdawalla
2011/08/19 10:36 CDT
Topics: pretty pictures, podcasts and videos, Mars Express, Mars, atmospheres
Behold an amazing (if I do say so myself) video of Martian clouds in motion.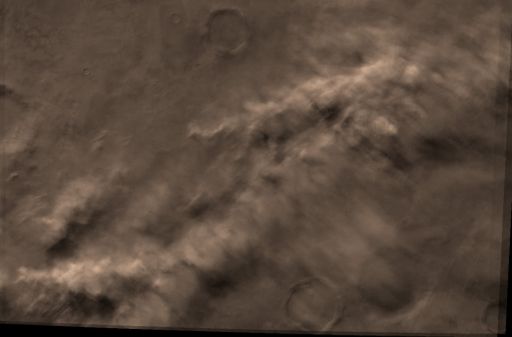 This video represents a milestone for me -- I learned how to "tween" an animation! "Tweening" is short for "inbetweening," a word coined by animators to describe the generation of frames in between two key frames. Back in the day, when animations were hand-drawn, the senior animators would draw key moments in character action in a cartoon, and their lackeys would tween them, creating frames that filled in the time between the two key points. The need is similar with animating space images, because individual photos from space are almost never taken at a high enough frame rate to appear to animate smoothly.
Making these few seconds of video was a somewhat arduous process, but I think the result was worth it. The process can be broken down into two big tasks: generating the individual animation frames from the raw data, and generating a tweened animation from individual animation frames. The first task I already knew how to do (though there were some wrinkles with dealing with Mars Express HRSC data). I am exceedingly grateful to Ian Regan for patiently explaining to me via email how to do the second task. And also to Marc Canale who first pointed out the moving-cloud images in the latest release of HRSC data by posting his own animation on unmannedspaceflight.com.
I'm almost done writing a "how-to" explainer for making this movie, but it's quite long, so I'm going to post it separately, in two parts, next week. So stay tuned!
They are Watching the Skies for You!
Our researchers, worldwide, do absolutely critical work.

Asteroid 2012DA14 was a close one.
It missed us. But there are more out there.
Send your name and message on Hayabusa-2.
Let's invent the future together!