See other posts from March 2011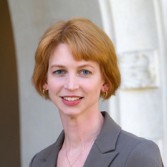 Phobos LIFE gets a ride on Endeavour as Shuttle LIFE!
Posted By Emily Lakdawalla
2011/03/25 03:52 CDT
Topics:
This is cool in several ways. The Planetary Society is contributing this thing called the Living Interplanetary Flight Experiment (LIFE) to Russia's Phobos sample return mission -- it's basically a sealed puck with dormant microbes inside that'll fly to Mars and back in the return capsule, and biologists will take a look to see what damage the little bugs suffered during their space journey. In a Catch-22 that is central to the problem of getting new tech into space, it's easier to launch stuff to space if it's already been launched to space before. The Society now has the opportunity to fly LIFE to space before it gets put on Phobos-Grunt by flying it on -- amazingly (to me anyway) -- one of the final Shuttle flights, Endeavour's upcoming launch.Learn more about Shuttle LIFE here! (Bill Nye will explain, in video format.)
They are Watching the Skies for You!
Our researchers, worldwide, do absolutely critical work.

Asteroid 2012DA14 was a close one.
It missed us. But there are more out there.
Send your name and message on Hayabusa-2.
Let's invent the future together!