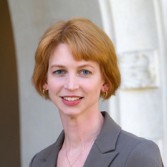 Sighting the homeworld
Posted By Emily Lakdawalla
2010/05/17 11:40 CDT
Topics:
Coming closer every day, Mr. Hayabusa has sighted his final destination: his homeworld, Earth, and its attendant Moon. It's not an impressive photo, because even at Hayabusa's 13-plus-million-kilometer distance from Earth, our planet is too bright, overpowering the design limits of the sensitive star tracker camera that was used to take this navigational image. What's significant about it is that Hayabusa is close enough that the camera no longer sees the Earth-Moon system as one searingly bright point of light; the star tracker now resolves ours as a double planet, a big rocky world with a big rocky companion, spinning together in space.
Here's some more detailed information provided by JAXA about the viewing geometry and background stars in this photo.
They are Watching the Skies for You!
Our researchers, worldwide, do absolutely critical work.

Asteroid 2012DA14 was a close one.
It missed us. But there are more out there.
Send your name and message on Hayabusa-2.
Let's invent the future together!