See other posts from November 2007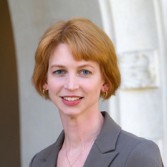 How to buy a telescope
Posted By Emily Lakdawalla
2007/11/29 02:29 CST
Topics:
Every year I get several queries from readers on how to get started with astronomy and questions on what kind of telescope to buy. As I have never owned a telescope or even binoculars and have, I am sad to say, looked through the eyepiece of one about five times in my life (not a night person, you see), I'm probably the worst space writer in the universe to offer such advice. Fortunately, I can point all you budding amateur astronomers to Phil Plait, who has much more useful advice to offer. I will echo his advice on attending star parties. I have attended a couple -- in fact, those are the only occasions on which I've looked through a telescope -- and the people who attend such events tend to be enthusiastic, knowledgeable, and only too happy to share their wisdom with you!
If a telescope is too pricey a gift, consider offering a Planetary Society membership. I try not to shill too often for membership in this space, lest I become as obnoxious as an NPR pledge drive, but really, we can do a lot of great things with your money, and members get The Planetary Report as a benefit, among other things...
They are Watching the Skies for You!
Our researchers, worldwide, do absolutely critical work.

Asteroid 2012DA14 was a close one.
It missed us. But there are more out there.
Send your name and message on Hayabusa-2.
Let's invent the future together!