Our Volunteers
The Planetary Society welcomes experienced volunteers to serve as Regional Coordinators for events and outreach activities around the world. We are fortunate to have the following Regional Coordinators hard at work on behalf of the organization – maybe one of them is near you. Feel free to contact your local Regional Coordinator directly or Tom Kemp our Global Volunteer Coordinator.
Patagonia, Argentina
Sergio Stinco
Email: sergiostinco@gmail.com
Facebook: https://www.facebook.com/SociedadPlanetariaPatagoniaArgentina
Phone: 054-299-15-408-3047
Natal, Brazil
José Roberto Costa
Email: jcosta@zenite.nu
Phone: +55-84-32183200
Website: http://www.sociedadeplanetaria.org
Canada National Coordinator
Kate Howells
Email: kate.howells@planetary.org
Toronto, Ontario, Canada
Sarah Manea
Email: smanea@planetary.org
Waterloo, Ontario, Canada
Charlotte Armstrong
Email: carmstrong@planetary.org
Vancouver, British Columbia, Canada
Joseph Bardsley
Email: joe.bardsley@gmail.com
Phone: 604-366-1822
Santiago, Chile
Cristian Chavez
Email: cchaves.astro@gmail.com
Ireland
Kevin Nolan
Email: Kevin.Nolan@ittdublin.ie
Phone: +353-(0)87-238-6141
Website: http://planetary.ie
Pakistan
Umair Qazi
Contact:www.planetary.org.pk/contact-us.html
Facebook: www.facebook.com/planetarysocietypk
Website: www.planetary.org.pk
Portugal
Miguel Gonçalves
Email: fmiguelsg@gmail.com
Phone: +351917374111
Spain
Jesús Martínez Frías
Email: jmfrias@cab.inta-csic.es
Phone: +34-91-5206418
Website: http://tierra.rediris.es/merge/tps-spain/
Central Europe
Horst Sommer
Email: hsommer@planetary.org
Website: https://www.facebook.com/pages/The-Planetary-Society-Central-Europe/144522285731480
Western Florida, USA
Karen Sulprizio
Email: KTSul@aol.com
Phone: 941-497-6742
Website: http://www.tpsflorida.org
Massachusetts, USA
Regina Forbes Schraut
Email: sciquest@comcast.net
Phone: 781-767-0698
Website: http://home.comcast.net/~sciquest/
Philadelphia, USA
Philip Rossomando
Email: prossomando@planetary.org
Facebook: https://www.facebook.com/TPSPHI
Los Angeles Metro-area, California, USA
Geovanni Somoza
Email: geovannis.socal@planetarysociety.org
Facebook: https://www.facebook.com/pages/The-Planetary-Society-Southern-California/204709252898281
Washington, D.C., USA
Jake Stevens
Email: jstevens@planetary.org
Facebook: https://www.facebook.com/groups/DCPlanetary/
Maracaibo, Venezuela
Patrick Morton
Email: planetpatrick83@yahoo.es
Cell Phone: 0058-416-7619990
Home Phone: 0058-261-3232428
Address: Liceo Los Robles
Club de Astronomia
Ave.Fuerzas Armadas, Calle 34, Urbaniz. Doral Norte
Maracaibo 4005
Venezuela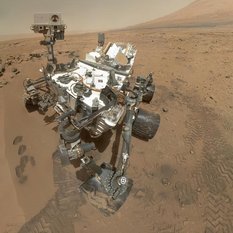 Our Curiosity Knows No Bounds!
Become a member of The Planetary Society and together we will create the future of space exploration.
Thank you
from Bill Nye, our staff, and our partners around the world!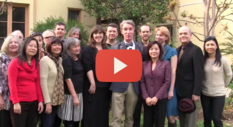 Thanks to you, we are realizing our grand vision — people all over the world supporting space exploration.
Our staff and partners send you heartfelt thanks via this short video.
-Bill Nye
Travel to Bennu on the OSIRIS-REx spacecraft!
Let's invent the future together!