Planetary Radio
Each week, Planetary Radio visits with a scientist, engineer, project manager, astronaut, advocate or writer who provides a unique and exciting perspective on the exploration of our solar system and beyond. We also showcase regular features that raise your space IQ while they put a smile on your face. Host Mat Kaplan is joined by Planetary Society colleagues Bill Nye the Science Guy, Bruce Betts, and Emily Lakdawalla. We hit the road now and then to produce a Planetary Radio Live show in front of an audience. Drop us a line or enter the weekly space trivia contest at planetaryradio@planetary.org.
Please support your local public radio station that airs the show! Check the station's online schedule or review our online list of affiliates. Satellite radio listeners can hear us Sunday evenings on the Sirius XM Public Radio channel. Want to hear Planetary Radio on your local station? Ask them to contact us or review our radio affiliate information page.
iTunes and other podcast aggregators like Stitcher make it easy to listen and subscribe. Just search for "Planetary Radio." or click the links below.
Recent Shows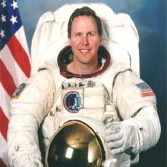 Astronaut Tom Jones at SETIcon
08/06/2012 | 43:01

Guests
Skywalker, scientist and author Tom Jones joins us in a fireside chat about Near Earth Objects and much more. Emily Lakdawalla tours the Applied Physics Lab in Maryland. Bill Nye the Science Guy put high value on the mission of Curiosity, the MSL Rover, even if it had not landed successfully. What's Up in the night sky.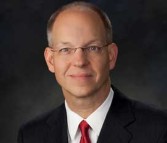 Lockheed Martin CTO Ray Johnson
07/02/2012 | 28:50

Guests
Ray O. Johnson, Chief Technology Officer and Senior Vice President, Lockheed Martin
The Chief Technology Officer for the world's largest aerospace company wants more young people to consider careers as engineers.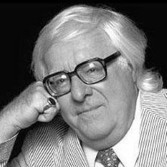 06/11/2012 | 28:50

Guests
We look back to the Planetary Society's 2003 birthday party for Ray Bradbury, with tributes from distinguished fans and eloquent words from the master himself.
Section Highlights
Help Planetary Radio grow and become even better. Plus get your own Planetary Radio t-shirt for helping.
I Can Help
The Autumn Equinox issue is out!
Let's invent the future together!