Planetary Radio
Each week, Planetary Radio visits with a scientist, engineer, project manager, astronaut, advocate or writer who provides a unique and exciting perspective on the exploration of our solar system and beyond. We also showcase regular features that raise your space IQ while they put a smile on your face. Host Mat Kaplan is joined by Planetary Society colleagues Bill Nye the Science Guy, Bruce Betts, and Emily Lakdawalla. We hit the road now and then to produce a Planetary Radio Live show in front of an audience. Drop us a line or enter the weekly space trivia contest at planetaryradio@planetary.org.
Please support your local public radio station that airs the show! Check the station's online schedule or review our online list of affiliates. Satellite radio listeners can hear us Sunday evenings on the Sirius XM Public Radio channel. Want to hear Planetary Radio on your local station? Ask them to contact us or review our radio affiliate information page.
iTunes and other podcast aggregators like Stitcher make it easy to listen and subscribe. Just search for "Planetary Radio." or click the links below.
Recent Shows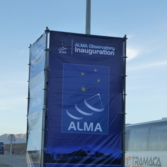 More of Our ALMA Adventure in Chile's Atacama Desert
03/25/2013 | 28:50

Guests
Denis Barkats, Sysem Astronomer, ALMA
Stuartt Corder, Commissioning and Science Verification Project Scientist, ALMA
Pierre Cox, Director, ALMA, the Atacama Large Millimeter/submillimeter Array
Our special coverage of the ALMA Observatory inauguration continues, with the President of Chile, the incoming ALMA Director, and much more from the Atacama Desert.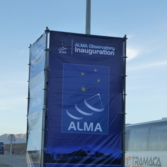 03/18/2013 | 28:50

Guests
The first of two shows about Mat Kaplan's journey to Chile's Atacama Desert for the inauguration of the Atacama Large Millimeter small millimter Array, the most ambitious, Earth-based astronomy project in history.
The Gigantic ALMA Radio Telescope in Chile
01/21/2013 | 28:50

Guests
Alison Peck, Former ALMA Commissioning Scientists Team Leader, National Radio Astronomy Observatory
Al Wooten, North American Project Scientist and head of the North American ALMA Science Center, National Radio Astronomy Observatory
ALMA will make sharper images than the Hubble Space Telescope, yet it's a radio telescope! ALMA scientists Alison Peck and Al Wooten tell us about this array of 66 huge dishes in Chile's Atacama desert.
Section Highlights
Help Planetary Radio grow and become even better. Plus get your own Planetary Radio t-shirt for helping.
I Can Help
Travel to Bennu on the OSIRIS-REx spacecraft!
Let's invent the future together!