Planetary Radio
Each week, Planetary Radio visits with a scientist, engineer, project manager, astronaut, advocate or writer who provides a unique and exciting perspective on the exploration of our solar system and beyond. We also showcase regular features that raise your space IQ while they put a smile on your face. Host Mat Kaplan is joined by Planetary Society colleagues Bill Nye the Science Guy, Bruce Betts, and Emily Lakdawalla. We hit the road now and then to produce a Planetary Radio Live show in front of an audience. Drop us a line or enter the weekly space trivia contest at planetaryradio@planetary.org.
Please support your local public radio station that airs the show! Check the station's online schedule or review our online list of affiliates. Satellite radio listeners can hear us Sunday evenings on the Sirius XM Public Radio channel. Want to hear Planetary Radio on your local station? Ask them to contact us or review our radio affiliate information page.
iTunes and other podcast aggregators like Stitcher make it easy to listen and subscribe. Just search for "Planetary Radio." or click the links below.
Recent Shows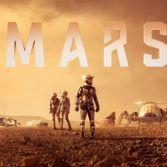 To Mars! With National Geographic
11/22/2016 | 46:14

Guests
The National Geographic Channel's "Mars" miniseries has begun. Mat Kaplan attended a kickoff for the ambitious docudrama last summer. You'll hear from series technical advisor Bobby Braun, author of "The Martian" Andy Weir, Cosmos creator Ann Druyan and more.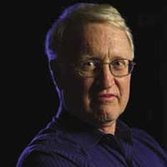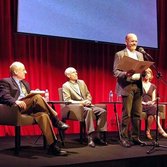 Celebrating 35 Years of the Voyager Mission
09/17/2012 | 28:50

Guests
Voyagers 1 and 2 just reached 35 years of travel in space. What a great reason to celebrate! Join Voyager Project Scientist Ed Stone, Ann Druyan, Emily Lakdawalla and Robert Picardo in this special live edition of our show. Bill Nye reports on a separate celebration in London and on the International Space Station, and Bruce Betts is back in fine form with Mat Kaplan for this week's What's Up.
Help Planetary Radio grow and become even better. Plus get your own Planetary Radio t-shirt for helping.
I Can Help

Pretty pictures and
awe-inspiring science.
Let's explore the cosmos together!