Planetary Radio
Each week, Planetary Radio visits with a scientist, engineer, project manager, astronaut, advocate or writer who provides a unique and exciting perspective on the exploration of our solar system and beyond. We also showcase regular features that raise your space IQ while they put a smile on your face. Host Mat Kaplan is joined by Planetary Society colleagues Bill Nye the Science Guy, Bruce Betts, and Emily Lakdawalla. We hit the road now and then to produce a Planetary Radio Live show in front of an audience. Drop us a line or enter the weekly space trivia contest at planetaryradio@planetary.org.
Please support your local public radio station that airs the show! Check the station's online schedule or review our online list of affiliates. Satellite radio listeners can hear us Sunday evenings on the Sirius XM Public Radio channel. Want to hear Planetary Radio on your local station? Ask them to contact us or review our radio affiliate information page.
iTunes and other podcast aggregators like Stitcher make it easy to listen and subscribe. Just search for "Planetary Radio." or click the links below.
Recent Shows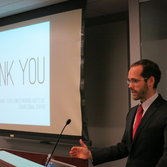 Advocating for Planetary Science/Star Trek Meets Spacefarers
05/20/2013 | 30:45

Guests
Casey Dreier, Advocacy and Outreach Strategist, The Planetary Society
The director and cast of Star Trek: Into Darkness meet up with real space travelers. Also: Planetary science funding from NASA is in trouble, so a delegation led by Bill Nye the Science Guy descended on Washington DC last week to sound the alarm. Planetary Society Advocacy chief Casey Dreier provides a report, and comments on the Society's support for NASA's Asteroid Retrieval Mission.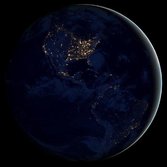 Looking Back, Looking Forward: Beginning a New Year In Space
12/31/2012 | 28:50

Guests
Planetary Society experts review the challenges and triumphs of 2012 and look forward to a new and exciting year. You'll hear Bill Nye the Science Guy, Emily Lakdawalla on new missions, Casey Dreier on "Saving our Science," and Bruce Betts' review of great projects, as well as a musical rendition of "Random Space Fact."
Section Highlights
Help Planetary Radio grow and become even better. Plus get your own Planetary Radio t-shirt for helping.
I Can Help
Send your name and message on Hayabusa-2.
Let's invent the future together!