Videos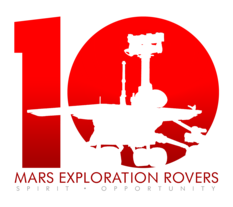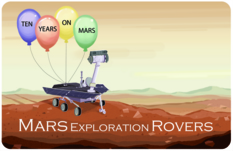 Here are some videos and Planetary Radio programs related to the Mars Exploration Rovers. Revisit what we were doing and see where we are now.
Featured Videos
Planetary Radio Shows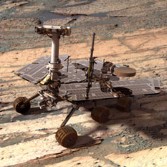 ---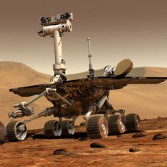 01/05/2004 | 0:30:35

Follow the incredibly exciting and finally triumphant arrival on Mars of the Mars Exploration Rover as it happened at Wild About Mars, the Planetary Society's big weekend event at the Pasadena Convention Center.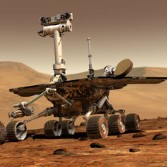 Opportunity Reaches Endeavour, and Planetary Radio Wins an Award!
09/05/2011 | 0:28:52

Opportunity reaches Endeavour Crater, Emily Lakdawalla visits a New Horizons science meeting about Pluto, Bill Nye discusses a planet made of diamond, and Bruce Betts and Mat Kaplan celebrate the award of a Parsec award to Planetary Radio.
10 Years A Roving: A.J.S. Rayl on the Mars Exploration Rovers
12/23/2013 | 53:17

Guests
What a long, wonderful trip it has been for Spirit and Opportunity, the Mars Exploration Rovers. Planetary Society reporter A.J.S. Rayl has been writing about their adventure every month for ten years. She looks back on this week's show.