Our Members
Who are we? We are YOU!
We are dads, moms, grandparents, teachers, kids, scientists, engineers, and space geeks. We are those who reach out into the Universe to seek answers to those deep questions: Where did we come from, and are we alone?
We are wowed and awed by the discovery of new things, the mysteries of science, the innovations of technology, the bravery of astronauts, and by the stunning images sent back to us from other worlds.
We know that space exploration is vital to humankind...and it is just plain fun!
More About Planetary Society Members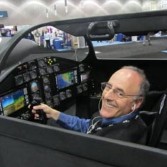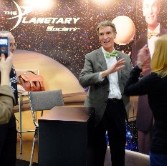 Do more in space exploration. The Planetary Society finds fun ways to get involved. Get active and volunteer, attend space events in your local area, participate in space-related contests, and help spread the adventure of space with the next generation.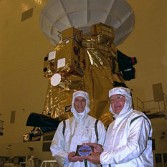 Join or Donate to The Planetary Society
The Planetary Society needs your support to pursue its mission of promoting planetary exploration. You can help by joining us as a member or giving a tax-deductible donation.
They are Watching the Skies for You!
Our researchers, worldwide, do absolutely critical work.

Asteroid 2012DA14 was a close one.
It missed us. But there are more out there.
Become a Space Advocate
We are at a crucial turning point in the history of planetary exploration.
You can help.
Together, we can get the budget we need to support our planetary endeavors and Save our Science.
We've done it before. Let's do it again.
Send your name and message on Hayabusa-2.
Let's invent the future together!