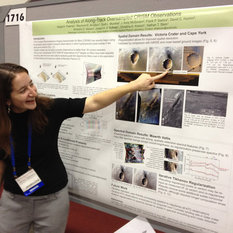 Abigail Fraeman
Abigail is a graduate student at Washington University St. Louis working with Prof. Ray Arvidson. She analyzes orbiter and rover data from Mars and its moons, and is a member of the Compact Reconnaissance Imaging Spectrometer for Mars (CRISM) and Curiosity science teams. Abigail got her start in planetary science when she participated in The Planetary Society's Red Rover Goes to Mars Student Astronaut program back in 2004.
Latest Blog Posts


Bill Nye takes to the dance floor
Posted 2013/09/04 11:51 CDT | 2 comments
It was announced this morning that Bill will be appearing as a contestant on the American hit show, "Dancing with the Stars". I am so excited. "How will Bill fare?" you may ask. Consider the following...
Buzz Aldrin on Dancing with the Stars: Week 3, and that's it
Posted 2010/04/07 12:12 CDT | 0 comments
Our favorite astronaut has moonwalked off the dance floor, and we want to thank him for showing us that you're never too old to try something new. This is my last post -- I hope you've enjoyed reading these little interjections of space-related pop culture.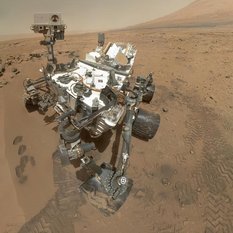 Our Curiosity Knows No Bounds!
Become a member of The Planetary Society and together we will create the future of space exploration.
Travel to Bennu on the OSIRIS-REx spacecraft!
Let's invent the future together!