---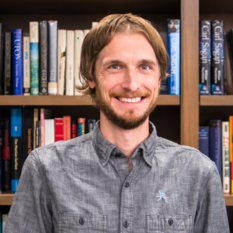 Back to school: LightSail 2 and Prox-1 provide unique experience for university students
Posted by Jason Davis
08-08-2016 6:00 CDT
Topics: LightSail
It's back-to-school time here in the United States, and more than 20 million students are expected to flood college campuses across the country.
According to a recent National Academies report, more than 1,000 of those students will graduate this year with a unique academic credential: experience working on a CubeSat mission. The tiny satellites, which include The Planetary Society's LightSail 2 spacecraft, are offering future scientists and engineers a hands-on learning experience that prepares them for promising careers in the space industry.
And, of course, they get to work on something that will fly in space.
"With few exceptions, the active development of a space system is generally beyond the range of opportunities offered by academia and can only be experienced through internship in industry," the National Academies report said. "Even though there are textbooks on the issue, active engagement in system development is essential for a young scientist or engineer to understand how their work fits into a greater whole."
About a half-dozen universities have contributed to LightSail 2 and its suitcase-sized partner spacecraft, Prox-1. While each school's contribution varies, one theme is always the same: The challenges students face are just as daunting as those encountered by seasoned space veterans. Furthermore, students with SmallSat experience are landing promising gigs at organizations from NASA to SpaceX.
Georgia Tech
Prox-1 is being developed and built almost entirely by students at the Georgia Institute of Technology, or Georgia Tech. This summer, five of those students landed internships at NASA's Jet Propulsion Laboratory in Pasadena, California.
Christine Gebara is the Prox-1 project manager. I reached her by phone on a Thursday afternoon, as she and Lindsey Berger, the spacecraft's mechanical and ground support team lead, kicked off a road trip from Pasadena to Zion National Park in Utah. Gebara said JPL allows interns to work 80 hours in a nine-day span, which gives them alternating three-day weekends. Gebara is an aerospace engineering student, while Berger is in mechanical engineering. Both are undergrads.
Before we spoke, Gebara took an informal survey of the Prox-1 team at JPL to ask how working on the project has helped prepare them for future spaceflight careers.
"The consensus we came to is that it gives us the language that's used in the aerospace industry," she said. "So when I'm at NASA, I'm familiar with the same problems they have when they're developing their spacecraft."
She said one example was the deceptively difficult decision of how best to secure a spacecraft's wiring. At JPL, she was working on a SmallSat named RainCube, and happened to mention something about Prox-1's wiring harness.
"One of the engineers said, 'How are you anchoring this part?' And I got to have that conversation with him," she said.
Because the Prox-1 team is relatively small and close-knit, engineers with different backgrounds get insight into all of the subsystems and procedures that it takes to bring a successful mission together.
"Interfacing with a student from a completely different engineering discipline means you get to come at a problem from different perspectives, and see how your experiences coordinate," Gebara said.
I told the two students to enjoy their trip to Zion, and Gebara said they would—after she called in to two Prox-1 meetings Friday morning.
Arizona State University
By the time LightSail 2 and Prox-1 are in Earth orbit, NASA's OSIRIS-REx spacecraft will be on its way to visit asteroid Bennu, where it will survey the asteroid for about a year before collecting a surface sample to bring home to Earth.
OSIRIS-REx and Prox-1 have something in common: Both are equipped with heat-sensing instruments built at Arizona State University. OSIRIS-Rex will use a spectrometer called OTES to create a global temperature map of Bennu and determine which minerals are present on the surface. Prox-1's thermal camera will be used to hunt for LightSail 2 amongst the cold backdrop of space.
The similarities between the instruments are no coincidence, says Mike Veto, an ASU geological sciences Ph.D. student who built Prox-1's cameras and serves as the mission's instrument lead. Veto's academic advisor is Philip Christensen, the principal investigator for OTES.
Back when he was an undergraduate, Veto helped propose the visible and infrared cameras that would fly on Prox-1. When the mission was accepted for the University Nanosat Program, he built the imagers with Christensen's guidance, and will include the experience as part of his academic dissertation.
He even has an appropriate name for Prox-1's infrared camera: THESIS, or THermal camera for Exploration, Science and Imaging Spacecraft. The insrument was also inspired by THEMIS, an infrared imager currently flying aboard the Mars Odyssey probe.
"I've been learning from the gurus while trying to mimic their experience at a student level," Veto told me recently.
At Arizona State, he has been able to use some of the same state-of-the-art facilities and tools for THESIS that were used to build OTES. The school sees CubeSats as a way to bridge the gap between space community veterans and their students.
"There are number of new CubeSat missions in the pipeline here, like LunaH-Map, AOSat, and Phoenix," Veto said. "We're starting to build a lot of hardware as students."
Cal Poly San Luis Obispo and UCLA
One of The Planetary Society's major partners for the LightSail 1 and 2 missions is California Polytechnic State University, or Cal Poly, located in San Luis Obispo, California. LightSail systems tests occur at Cal Poly, and the university serves as the spacecraft's primary ground station.
Cal Poly helped create the CubeSat standard, and many of its alumni stay tied to the tiny satellites during their careers. United Launch Alliance president and CEO Tory Bruno earned his undergraduate degree from Cal Poly, and his company now plans to make CubeSat slots a standard feature on every Atlas V launch.
LightSail's system software is now managed by John Bellardo, a Cal Poly undergraduate alum who returned to the school to become an associate computer science professor after earning his Ph.D. The LightSail program's Cal Poly testing liason is Justin Foley, a CubeSat systems engineer who obtained his aerospace engineering Master's degree at the school. A couple hours south, in Pasadena, three of Ecliptic Enterprises Corporation's prominent LightSail engineers have degrees from Cal Poly: Alex Diaz, Riki Munakata and Stephanie Wong.
Another Cal Poly graduate, Kathryn Rowe, currently works as an aerospace engineering staffer at the University of California, Los Angeles Institute of Geophysics and Planetary Physics. The IGPP has a magnetically shielded testing facility with a special cage that can be used to calibrate CubeSat magnetometers. When Rowe heard LightSail 2 needed calibration assistance, she was happy to help—especially because of the project's Cal Poly ties.
"Someone asked me, and I said, 'Oh! Anything for my fellow Cal Poly alumni,'" Rowe said.
Calibrating LightSail's magnetometers turned out to be an all-day affair.
"There are four magnetometers, and three axes, so that's 12 calibrations," she said. "And then, we wanted to do it in the stowed and deployed configurations, so we had to double that—24 calibrations. It was a long day for all of us, but we got a lot of great data."
Utah State
After visiting UCLA, LightSail 2 headed to the Utah State University Space Dynamics Laboratory for even more magnetometer calibrations.
SmallSat testing and calibration is just one of SDL's many areas of expertise. Like the CubeSat format itself, the lab has created a standardized menu listing the starting prices for some of its services.
At SDL, LightSail 2 was able to test its torque rods and momentum wheel, which was a unique experience for undergraduate electrical engineering student Golden Money, who works at the lab full-time during the summer.
"We created different magnetic fields to see if the spacecraft could read them, and then we put it on a close-to-frictionless air bearing," Money said. "We saw it turn itself using the torque rod."
At SDL, Money works on everything from CubeSat circuit boards to solar panels, but before joining the lab, he hadn't really considered becoming a spacecraft engineer. Now, he sees it as a possible career choice.
"I feel like I learn a lot more at work than I do at school," he said.
Because the timeframe on most SmallSat projects is smaller than typical NASA missions, students have the opportunity to work on a spacecraft and see it fly—all during the span of their school careers.
By the time Money earns his undergraduate degree, LightSail 2 and Prox-1 should be soaring overhead.
"It's nice because it's not going to take five years to get it up in the air," he said.
See other posts from August 2016
---
Or read more blog entries about: LightSail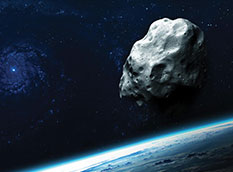 An asteroid or comet headed for Earth is the only large-scale natural disaster we can prevent. Working together to fund our Shoemaker NEO Grants for astronomers, we can help save the world.
Featured Video
Class 9: Saturn, Uranus, and Neptune

Pretty pictures and
awe-inspiring science.
Let's explore the cosmos together!