---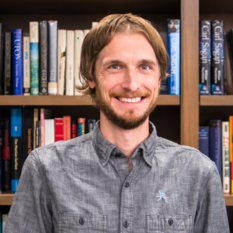 Checking in on NASA's Space Launch System
Posted by Jason Davis
11-07-2012 13:32 CDT
Topics: SLS, Orion, mission status, human spaceflight
When SpaceX's Dragon capsule returned from its historic trip to the International Space Station this May, it proved that -- in theory -- the idea of having private spaceflight companies relieve NASA of its low-Earth orbit taxi duties can succeed. Meanwhile, work continues on the Space Launch System, the next-generation deep space vehicle slated to take humans beyond Earth for the first time since 1972.
Orion arrives at KSC
Amid much pomp and circumstance, the first space-bound Orion capsule arrived at Kennedy Space Center at the end of June. Orion sat naked during its official unveiling, baring its sea foam-green hull that was constructed using friction stir welding, a process in which metal is 'mixed' at the joint rather than melted (other space vehicles have used this technique, including SpaceX's Falcon 9 rocket). NASA officials, astronauts and politicians attended the official unveiling, including U.S. Senator Bill Nelson, who is fond of referring to the SLS by a different moniker: the "Monster Rocket."
The Monster Rocket won't be ready for Orion's maiden voyage in 2014. Instead, NASA will rely on a Delta IV Heavy to hoist the heavy capsule into space. Orion's mass is about twenty metric tons, and the D4H is capable of lofting twenty-three into low-Earth orbit (this won't be a typical LEO flight, but the numbers give you an idea of why such a large launch vehicle is required). During Exploration Flight Test 1, Orion will fly an elliptical orbit 5800 kilometers above the Earth -- fifteen times higher than the ISS's orbit -- before reentering the atmosphere at speeds similar to those encountered by spacecraft returning from lunar orbit.
Orion adapter being fabricated, Delta to provide upper SLS stage
Also debuting on EFT-1 will be the first piece of SLS hardware to fly: the adapter that will connect Orion to the upper stage of its launch vehicle. The connector -- constructed by engineers at NASA's Marshall Spaceflight Center in Huntsville, AL -- has been designed to be compatible with the upper stages of the Delta IV Heavy and the Space Launch System, thus saving on costs.
The Monster Rocket will send Orion on an uncrewed lap around the moon in 2017, and an astronaut crew will take it to lunar orbit in 2021. However, Orion won't be riding an SLS upper stage for either of those flights. Both will likely employ a Delta Cryogenic Second Stage, or DCSS, rather than the SLS's J-2X-powered hardware, meaning Orion will ride the DCSS a total of three times. Bonus fact: the correct term for the DCSS when it's being used with the Space Launch System is "Interim Cryogenic Propulsion Stage."
J-2X testing continues
Eventually, Orion will ride an upper stage powered by the J-2X, a liquid-fueled engine that builds on the heritage of the J-2, which powered America's Saturn rockets. As NASA engineer William Greene explains on his J-2X blog, although the engine shares a name with the J-2, it has been re-designed almost entirely from scratch, offering significant improvements over the legacy engine. In another post, Greene lays out a spread of details from recent J-2X testing efforts. Test fires are currently taking place on two stands at Stennis Space Center in Mississippi.
On the A1 stand, J-2X powerpack testing is progressing. The powerpack is the top portion of the engine and excludes the thrust chamber and nozzle system. Testing with a limited set of components allows engineers the flexibility to 'play games' (as Greene describes it) with the engine, varying operations and conditions more than might be possible with the entire assembly, achieving a wider spread of test data. Here are some recent powerpack test results:
May 10 / test A1J015: Fired powerpack 340 of 655 planned seconds, meeting most testing objectives.
May 24 / test A1J016: Fired powerpack 32 seconds. The test was cut short due to a hydrogen leak in the facility (not related to the powerpack).
June 8 / test A1J017: Fired powerpack for full duration, 1150-second test. The test set a duration record for stand A (stand B has a slightly longer record set by Space Shuttle Main Engine (SSME) tests.
At the A2 stand, the full J-2X development engine is being tested:
April 26 / test A2J011: Fired engine 3 of 7 planned seconds. A seal in the apparatus used to simulate low pressure in the engine nozzle was damaged.
May 16 / test A2J012: Fired engine 7 seconds (full duration).
May 25 / test A2J013: Fired engine 40 seconds (full duration). First switch of the entire engine to secondary (throttled) mode.
June 13 / test A2J014: Fired engine 260 seconds (full duration). Test started in secondary (throttled) mode and switched to primary mode.
Core stage moves from concept to design
Finally, the core stage of The Monster Rocket has moved from design requirements to blueprints, as NASA announced it had completed a major technical review last month. The stage will debut with four RS-25D engines pilfered from retired space shuttle orbiters. When those engines run out, they will be replaced with RS-25E engines -- 'E' for 'expendable' -- cheaper, non-reusable versions.
See other posts from July 2012
---
Or read more blog entries about: SLS, Orion, mission status, human spaceflight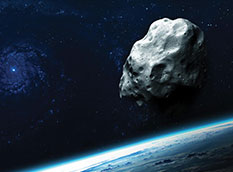 An asteroid or comet headed for Earth is the only large-scale natural disaster we can prevent. Working together to fund our Shoemaker NEO Grants for astronomers, we can help save the world.
Featured Video
Class 9: Saturn, Uranus, and Neptune

Pretty pictures and
awe-inspiring science.
Let's explore the cosmos together!