---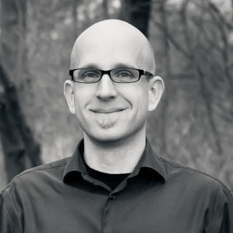 Connecting with Carl Sagan at the Library of Congress
Posted by Mark Hilverda
20-12-2016 9:01 CST
Topics: history, Planetary Society People, Planetary Society, Planetary Society History
The Library of Congress is the largest library in the world containing collections covering numerous subjects from many nations. While attending a conference near Washington, D.C., I visited the library with colleague Brandon Schoelz, Systems Administrator here at The Planetary Society. We had limited time and one reason for this particular visit: The Seth MacFarlane Collection of the Carl Sagan and Ann Druyan Archive.
As we discovered, the archive is extensive and contains correspondence, photos, video, audio recordings, notes, manuscripts, mementos, space mission materials, and many other items collected throughout Carl Sagan's life.
Exploring the archive is exhilarating and personal. Actually holding letters and research notes written by Carl Sagan makes his work tangible and connects the reader with the person who has inspired so many of us.
Visiting the Archive
The Library of Congress contains "more than 162 million items on approximately 838 miles of bookshelves." It was our first time exploring the Library of Congress so knowing where to look involved some luck and assistance. Thanks to the help of friendly staff, we learned how to locate and access the archive. Here's our experience as a helpful guide if you'd like to do some exploring of your own.
The Library of Congress has three buildings in Washington, D.C. so beginning at the correct building is a good starting point. The Seth MacFarlane Collection of the Carl Sagan and Ann Druyan Archive is located in the James Madison Memorial Building of the Library of Congress at 101 Independence Avenue, SE. The largest library building in the world, the archive is contained somewhere within its 1.5 million square feet of space.
After entering the building and proceeding through security, we took a moment to appreciate the large hall to our left that honors the building's namesake, James Madison. Between the columns leading up to a statue of James Madison are quotes proclaiming the importance of learning and knowledge.
Returning to the main entrance hallway we proceeded directly to the Manuscript Reading Room (LM101) where a friendly security guard greeted us. Realizing we had no idea how to access the archive he patiently directed us to visit the Reader Registration & Researcher Guidance Room (LM140). Unless you already have a Library of Congress Reader card, you should first visit this room, which is located down the first hallway to your left when entering the building.
The Reader Registration & Researcher Guidance Room (LM140) is well organized. Staff direct you to a computer area where you enter your contact information and then proceed to another area where details are finalized, your photo is taken, and you are issued an official Library of Congress Reader card. The card is valid for two years, grants you access to the library's reading rooms, and makes an excellent keepsake from your travels in Washington, D.C.
With a Reader card you can now access the archive in the Manuscript Reading Room (LM 101). A security guard checks your card and provides you with a key for a locker where you can store your coat, bags, and other belongings.
After using the locker, we approached the main reception desk. As we waited for a staff member, I noticed a copy of one of Carl Sagan's books at the desk - a promising sign that we were in good company.
The archive is large, consisting of over 1700 boxes of materials. Fortunately, a staff member directed us to an index of the collection (PDF) on a nearby computer. Only four boxes per person can be requested at a time, so we focused our attention on correspondence, Planetary Society materials, and select scientific research notes.
Each box has a general overview in the collection index but not a comprehensive detailed list of all contents. If there's a particular item you are hoping to see but can't locate in the index, the staff will provide additional assistance to guide your search.
Box numbers are recorded on a request card and submitted to library staff. The contents of The Seth MacFarlane Collection of the Carl Sagan and Ann Druyan Archive are copyrighted and an agreement must be signed prior to accessing the materials. Photos may be taken, but materials from the archive cannot be published without permission.
After waiting at a reading table for approximately 10 minutes, library staff rolled out a cart containing the requested boxes. One of the items was an oversized folder, which a staff member placed gently on the table for us to review.
Initially we moved a box from the cart to a reading table to begin our research. With the exception of oversized folders, we were kindly informed all boxes must remain on the cart. Once an item of interest is located within a box you can remove the item for closer inspection at a reading table. This is where the fun and exploration truly begins.
Experiencing the Archive
Exploring the archive is an adventure as you never quite know what you'll find in each folder. We started with the oversized folder containing a 1985 get-well card for Carl signed by Planetary Society staff. Featuring the Society's early logo, it was nice to see the care staff shared for each other.
The get-well card was relatively small, however when we opened the oversized folder we were greeted by Carl Sagan's own copy of the Golden Record installation blueprints for the Voyager spacecraft. I did my best to quiet my exclamations of surprise, a skill in which I obtained much practice as we proceeded through our boxes from the archive.
One item I particularly wanted to see was a notebook containing Sagan's research and thoughts on Titan, one of my favorite worlds in the solar system. The staff excelled in helping locate this single notebook out of thousands of items. Although it was not specifically noted in the index, they suggested a box number, which ended up containing Carl Sagan's Titan Master Book 1. Holding this book and looking at Carl Sagan's hand-drawn cross sections of Titan was amazing. The Library of Congress has digitized this notebook so even if you can't experience it in person, you can still investigate and enjoy the notebook online.
Another box contained miscellaneous items collected over time. Of particular interest was a button and pin collection featuring space missions, scientific organizations, and global concerns. Carl Sagan's work to bring Soviet and American scientists and engineers together is also evident in the many Russian pins included in this collection.
Other items from this box feature personal artifacts, such as a matchbook embossed with Sagan's name, and humorous pieces, including a bumper sticker that reads "Only Carl Sagan Knows for Sure."
Scattered throughout several of the boxes are photos, including images from the set of Cosmos and personal family memories. The combination of visual and written material complement each other and further illustrate moments in Sagan's life.
In just a few folders we were greeted with many letters written and received by Sagan. Highlights include correspondence between Sagan and other science writers, such as Isaac Asimov and Robert Heinlein, reviews of Disney's EPCOT Center, and edits of draft manuscripts for other authors.
The archive also holds several boxes dedicated to The Planetary Society and preserves the early history of the Society. Containing some of the earliest materials on the formation of The Planetary Society, we learned from documents dated in 1979 that initial ideas for the name of the organization included the Space Lobby and The Planetary Foundation. However, within just a few months of correspondence it became apparent that The Planetary Society would be the selected name.
The importance of advocacy to The Planetary Society is also evident in this early correspondence. Some of the earliest documents feature letters regarding government budgets and communicating the importance of a strong planetary exploration program. This is a history we continue to build upon in our advocacy efforts today.
Due to limited time, our explorations only included these few folders from a handful of boxes. Even several days would only provide time to take in a small portion of the collection. Thankfully, the Library of Congress has digitized some of the collection allowing anyone to electronically explore selected highlights from the archive.
Exploring the Online Archives
The Seth MacFarlane Collection of the Carl Sagan and Ann Druyan Archive opened on November 12, 2013. The official opening ceremony featured presentations by Seth MacFarlane, Ann Druyan, and many scientists and friends including Bill Nye, CEO of The Planetary Society (see time 58:05 in the below video). Like the official opening ceremony itself, the archive can also be explored online.
The Library of Congress has assembled an interesting online selection of materials from the archive. A good starting place is Carl Sagan and the Tradition of Science, which is part of a larger online collection called Finding Our Place in the Cosmos: From Galileo to Sagan and Beyond.
Here's a few highlights for those looking to dive right into the online collection:
A Valuable Resource
While some of the collection is available online, experiencing the physical collection in person is highly recommended. There's something very personal that happens when holding the physical items and you gain access to thousands more than available through the online collection.
Whether you explore The Seth MacFarlane Collection of the Carl Sagan and Ann Druyan Archive online or at the Library of Congress during a visit to Washington, D.C., you'll learn something new and have a deeper understanding of Carl Sagan. It's an experience available to anyone thanks to Seth MacFarlane, Ann Druyan, and the Library of Congress.
See other posts from December 2016
---
Or read more blog entries about: history, Planetary Society People, Planetary Society, Planetary Society History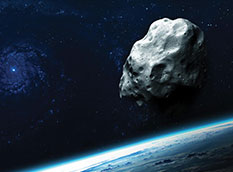 An asteroid or comet headed for Earth is the only large-scale natural disaster we can prevent. Working together to fund our Shoemaker NEO Grants for astronomers, we can help save the world.
Featured Video
Class 9: Saturn, Uranus, and Neptune

Pretty pictures and
awe-inspiring science.
Let's explore the cosmos together!