---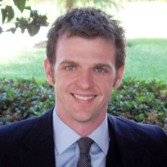 Making Pictures based on NASA Imagery
Posted by Andrew Rush
08-06-2012 12:01 CDT
Topics: explaining image processing
My favorite NASA image is AS8-14-2383, taken by William Anders on Christmas Eve, 1968. More commonly known as Earthrise, this photograph was taken the very first time humans orbited the Moon! The image of the Earth as a pale blue dot rising over the desolate surface of the Moon has been credited with birthing the environmental movement. Earthrise is a public domain image, free for use by anyone because the photograph was taken by a US astronaut on a NASA mission. Under the copyright law of the time, the federal government could not claim copyright in photos, writings, movies, and other creative works it made. The same holds true in modern copyright law. 17 USC §105 denies copyright protection for works produced by the federal government.
Earthrise has been copied, revised, adapted for other media, integrated into other pictures, and modified countless times by a multitude of people. Similarly, other NASA images, like the beautiful pictures captured by the Hubble Space Telescope, are often wildly popular in their original forms as well as inspiration for modified creative endeavors. Despite using an image not granted copyright protections, makers of pieces based in whole or in part on government creations may have limited copyright protection because they have produced "derivative" or "compilation" works.
What is a derivative work?
A derivative work is a work based on one or more already existing works. A work is anything which is copyrightable. Photos, writings, music, motion pictures, sound recordings, architectural creations, and even pantomimes are all copyrightable. Simply basing your "new" work on someone else's might not be enough for copyright protection to arise in your derivative work. Two important criteria must be satisfied in order to gain copyright protection. First, the new work must possess some creative difference which makes it readily distinguishable from the original work.
Remember, a work based on anther work must be creatively distinguishable from the original work and you have to have permission to use the original work from its copyright holder (where applicable) in order to have a copyright in your new creation!
What about mosaic of space pictures??
Some people like to make collages of things. One area of collaging is space imagery and there are some really awesome ones, like this one and these colliding galaxies. Is it kosher to do this? Are these collages copyrightable? In some circumstances, the answer to both questions is "yes!" Remember, notwithstanding fair use and other exceptions, reproducing another person's copyrighted work without their permission is infringing behavior! Copying another's pictures and inserting them into a compilation is still infringing. The copyright office will not grant copyright protection for portions of a collage or other compilation that contains copyrighted images. Copyright is applicable to the non-infringing portions of the collage or other compilation, therefore a collage of NASA images of the Space Shuttle and privately taken pictures of V2 rockets will be copyrightable only with respect to the public domain NASA images and private images where permission to use has been granted.
A final note
Derivative works, collages, and compilations based on or containing public domain works do not reapply copyright protections and limitations to the public domain works! An individual or corporation cannot remove an image or a story or a musical composition from the public domain and limit the general public's ability to use that work by repackaging it in some creative new way. Recasting a classic fairy tale in modern New York or integrating a NASA image of the Earth from space into a cover of a magazine does not prevent private individuals from utilizing the underlying creative work for their own purposes.
Happy creating!
See other posts from June 2012
---
Or read more blog entries about: explaining image processing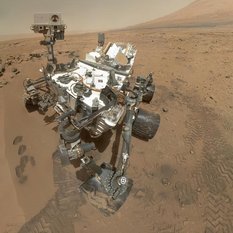 Our Curiosity Knows No Bounds!
Become a member of The Planetary Society and together we will create the future of space exploration.
Featured Video
Intro Astronomy 2015. Class 4: Eclipses, Mercury, Venus-Earth-Mars Atmospheres, Venus

Pretty pictures and
awe-inspiring science.
Let's invent the future together!