---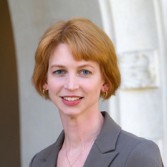 Winter Solstice: A look at the solar system's north poles
Posted By Emily Lakdawalla
21-12-2016 7:00 CST
Topics: pretty pictures, fun
Today is the solstice, the longest winter night at Earth's north pole, the longest day of summer in the south. To give a little light to northerners in darkness today, please enjoy this gallery of images of mostly sunlit north poles across our solar system. They were created as postcards by our own Merc Boyan as a part of The Planetary Society's Imgur "Secret Santa" package. If you'd like to print these postcards, here they are sized for 4x6 or A6 printing (zip file). To whet your appetite, here's an animated gif of all the north poles in this post.
First up, three inner solar system bodies that have been completely mapped by orbiters. We can take many, many images captured over an entire orbital mission and merge them into a photographic map. These maps are fascinating to look at and also provide the base images on which we develop our understanding of the worlds' geology. Each of them is a testament to the achievements of a mission: MESSENGER at Mercury, Magellan at Venus, and Clementine at the Moon.
Although it doesn't show an entire hemisphere, this image of Mars' strange, swirly northern polar cap is another such testament to the long-term success of the Mars Global Surveyor mission, combining data from two instruments that revolutionized Mars science, its camera and its laser altimeter.
The Sun has a north pole too, but it's not as chilly as those of the planets.
In recent years, we haven't just orbited planets, we have also orbited asteroids. The Dawn mission has accomplished the amazing feat of orbiting and mapping the two most massive members of the asteroid belt. Global maps of these worlds are valuable for geology but they flatten the striking topography of these borderline planets, so it's more fun to gaze at their north poles in Dawn's striking still images.
Jupiter is large enough that we don't have to even leave Earth to study its meteorology and its poles. It does help to be above Earth's atmosphere, though. Ground-based astronomers get fantastic views but only Hubble can see its polar aurorae in the ultraviolet.
Saturn can be studied from Earth, too, but it's really better viewed from an orbiter. These days Cassini is giving us frequent passes over Saturn's sunlit north pole (near its summer solstice, in fact), and views of its striking north polar hexagon.
But for most worlds, spacecraft are necessary. Sadly, we can't always send orbiters, because they are costly in terms of money and time. Until we can send an orbiter to every world, we rely on flyby craft to give us one-time glimpses of what we're missing across the solar system. This image of Io came from one such flyby craft, New Horizons.
The image of Encelauds, Saturn's moon, came from Cassini. Cassini is an orbiter, but it orbits Saturn, not the moons. Consequently its best views of Saturn's moons come from flyby encounters. A few of the moons, notably Titan and Enceladus, have experienced many such flybys, but others of Saturn's moons haven't been so favored.
And then we get to the really neglected reaches of the solar system. We have never actually seen the north poles of either Uranus or Neptune, or any of their moons, because Voyager 2 flew past them during winter in their northern hemispheres.
For Pluto, a newer spacecraft has given us a lot more data from a single flyby than Voyager 2 got at Uranus or Neptune. But it was still just one flyby, and it's rather heartbreaking to know this dynamic little world is out there changing and we can't see it. Maybe one day we'll be able to build spacecraft that will last a hundred years, patiently watching and returning data.
We explore all these worlds because they are fascinating in themselves. But we also explore them to understand our own planet better -- both its past, and its future. No matter where we go in the solar system, we are reminded how precious and unique our own world is. So I'll finish this post with a view of Earth's north pole, taken a few years ago. This year, under cover of winter darkness, Earth's polar ice should be re-forming. But it isn't. Understanding all the different forces that are acting to make this year so anomalous is a difficult challenge. The insights we gain from studying the atmospheres of Venus and Mars have already contributed to our ability to predict the future of our own world. But those insights do not teach us how to accomplish the social, cultural, and political changes we need to make in order to avoid the direst predictions. For that, we need to heed other experts.
See other posts from December 2016
---
Read more blog entries about: pretty pictures, fun

Pretty pictures and
awe-inspiring science.
Let's explore the cosmos together!