See other posts from February 2013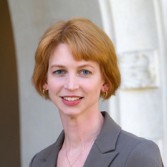 New Contest: Name the Moons of Pluto!
Posted By Emily Lakdawalla
2013/02/11 11:41 CST
Topics: events and announcements, fun, Contests, trans-neptunian objects, Pluto, dwarf planets beyond Neptune
Mark Showalter, representing the team of astronomers that discovered Pluto's fourth and fifth moons, is inviting the public to weigh in on what their formal names should be in a contest called "Pluto Rocks!" You have until February 25 to vote on your favorites. They also invite people to write in alternative suggestions. It doesn't look as though the final name selection will simply be a popularity contest; the website says that "We will take your votes and suggestions into consideration when we propose the names for P4 and P5 to the international astronomical community." Right now, the candidate names are: Acheron; Alecto; Cerberus; Erebus; Eurydice; Hercules; Hypnos; Lethe; Obol; Orpheus; Persephone; and Styx. These new names will be joining a system that already contains Pluto, Charon, Nix, and Hydra.
There's a Google+ Hangout scheduled for 11:00 PST / 19:00 UTC today where you can learn more!
They are Watching the Skies for You!
Our researchers, worldwide, do absolutely critical work.

Asteroid 2012DA14 was a close one.
It missed us. But there are more out there.
Send your name and message on Hayabusa-2.
Let's invent the future together!