See other posts from November 2013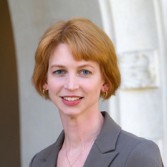 Reviews of space-themed books for children
Posted by Emily Lakdawalla
2013/11/13 10:50 CST
Topics: product review
It's already November, ack! And that means it's time for my annual roundup of reviews of space-themed books for children. As usual when I write book reviews, I'm only listing books that I think are worth reading (or giving as gifts). Some of the books are new this year, while a few are older, going back to 2007.
I've reviewed lots of books for children over the years -- check the blog archive for many more. And now for this year's pile:
Books for little ones (to age 7 or so)
My favorite book from this year's pile is The Lost Stars
, by Hannah Cumming. It's a charming fable with funny illustrations about how people in the cities forgot there were stars in the sky, so the stars go to take a vacation, until people miss them and go to look for them. It's a story about dark sky awareness that isn't overly preachy, and would be a fun read-aloud book for young kids.
I'm always on the lookout for new titles for toddlers. I only have one this year: Space Walk
, by Salina Yoon. Much like Eight Spinning Planets
, which I reviewed in 2011, it features a rhyming couplet for each planet. You have to lift a flap with a colorful drawing of a planet on it to read the text, which might make it challenging for children who insist on closing the flap before you're done reading. (Believe me, I've been there.) But it makes for a good parent-kid reading dynamic: you have to tell your kid to "open Saturn" and then you can read the cute rhyme about it: "What makes Saturn look so nice? Its many moons and rings of ice."
Books for young students (6-9ish)
Comets
, by Nick Hunter, is part of "The Night Sky: And Other Amazing Sights in Space" series. This is a nonfiction book that provides a lot of information accompanied by well-selected photos, in very managable portions on each page. I like that it doesn't stuff a lot of factual information into lengthy, dense paragraphs on the final two pages. Instead, the author has done an excellent job of selecting facts appropriate for younger students and putting it all in a couple of carefully crafted sentences for each page, without overwhelming the page with text. Comets includes information about comets in general as well as a page spread each on comets Halley and Shoemaker-Levy, on Stardust and Deep Impact. There are three other books in the series, all of them good: Eclipses
, Northern Lights
, and Stars and Constellations
. (I don't know why the Comets one has what appears to be a flaming fireball on the cover. Ignore that and enjoy the book.)
Show Me Space: My First Picture Encyclopedia
, by Steve Kortenkamp, is an illustrated encyclopedia of space terminology. Each two-page spread features a different category of space terms (e.g. "space rocks," "many more moons," and "the life of a star"). Eight to twelve words are given very short definitions on each page, each word accompanied by a well-selected photo. I particularly like this book because you won't find many appropriate for younger readers that include the names of big Kuiper belt objects (it lists Pluto, Makemake, Eris, and Haumea on the page about dwarf planets) and big solar system moons. Some of the terms are pretty advanced (cryovolcano, Seyfert Galaxy) but the book also defines day and night in astronomical terms -- I think it's a good balance of tough words and simpler ones with most being in the middle, a great way to broaden a kid's space vocabulary. (The publisher has this listed as a book for kids age 4-6, but I think that's a little young for the words and concepts it contains.)
Max Goes to Jupiter
, by Jeffrey Bennet, Nick Schneider, and Erica Ellingson, is set in a hypothetically near future with a space elevator and disk-shaped ships with centrifugal artificial gravity, and follows humans' first peaceful expedition to the moons of Jupiter. It's probably the "hardest" sci-fi book I've seen for kids this age: it presents a lot of the kinds of technology that futurists imagine will one day make human travel into space routine, never resorting to magic. The humans are accompanied by Max the dog, the grandson of the Max that appears in Bennet's earlier books: Max Goes to the Space Station
, Max Goes to the Moon
, and Max Goes to Mars
. These books are dense with factual information about the realities and challenges of exploring the solar system, but the facts are linked together with an exploratory narrative. Each page has supplementary text that discusses the level of realism of the future explored in the story.
Or read more blog entries about: product review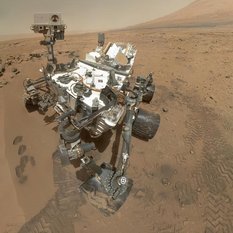 Our Curiosity Knows No Bounds!
Become a member of The Planetary Society and together we will create the future of space exploration.
Travel to Bennu on the OSIRIS-REx spacecraft!
Let's invent the future together!