See other posts from February 2012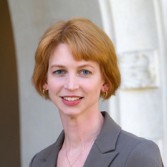 Pretty picture: Enceladus, in lovely color
Posted By Emily Lakdawalla
2012/02/06 02:38 CST
Topics: Enceladus, Saturn's moons, Cassini, amateur image processing
Here's an awesome picture to start off the week. The data came from Cassini's flyby of Enceladus on January 31, 2011; it was part of Cassini's January 2012 data release. Most of the visible globe is lit by yellowish light reflected first from Saturn; only a thin crescent receives sunlight. At bottom center, Enceladus' south polar plumes erupt into space. They are back-lit by the Sun. As usual for awesome Cassini color photos posted here, this one was processed by Gordan Ugarkovic.
They are Watching the Skies for You!
Our researchers, worldwide, do absolutely critical work.

Asteroid 2012DA14 was a close one.
It missed us. But there are more out there.
Send your name and message on Hayabusa-2.
Let's invent the future together!