See other posts from June 2011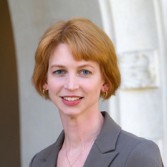 Update: Phobos and Jupiter and its moons!
Posted By Emily Lakdawalla
2011/06/20 03:53 CDT
Topics:
Remember that neat picture and movie of Phobos passing by Jupiter that I posted last week? Several people asked me where Jupiter's moons were, and I just assumed that they weren't visible. I was wrong; Mars Express spotted Jupiter's moons along with the planet and Mars' moon! By stretching the contrast of the original image mightily, the Mars Express camera team shows us that they bagged all of Jupiter's Galilean moons.
My former boss Lou Friedman also pointed out that this image is timely, because Jupiter and Phobos are both targets of launches this year!
They are Watching the Skies for You!
Our researchers, worldwide, do absolutely critical work.

Asteroid 2012DA14 was a close one.
It missed us. But there are more out there.
Send your name and message on Hayabusa-2.
Let's invent the future together!