See other posts from February 2011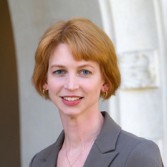 Stardust flies by Tempel 1 in 5 hours, and I'll be watching!
Posted By Emily Lakdawalla
2011/02/14 04:42 CST
Topics:
Stardust is very close to the last major act of its mission: the flyby of Tempel 1, which will take place at 20:40 PST (04:40 UTC). Here's a summary of the recent and current status of the mission, and how to follow the events over the next 24 hours. But before that, here's Stardust's final optical navigation photo of the comet:
The current status was summarized in a
press release from JPL
and in several
mission status updates
.
The spacecraft is closing the distance to the comet at a rate of about 10.9 kilometers per second.
Since last Tuesday (February 8), the spacecraft has been acquiring 8 images of the comet every two hours, and is enjoying 24-hour-a-day DSN coverage, with at least one communications session per day taking place through a 70-meter antenna. Tuesday was also the first day they could sight the comet in single images, without needing to stack numerous images to pick the comet out of the noise.
On Friday, February 11 at 01:30 UTC, imaging was paused in order for the Navcam instrument to be heated to bake out the contamination that tends to accumulate on the instrument, fogging images.
As of later in the day Friday, February 11, the science team "believes that we are seeing the nucleus signal starting to come through."
A trajectory correction maneuver was performed on the evening of February 12.
Yesterday, Sunday, February 13, based on what they saw in that final set of navigation images, they decided not to execute the last possible trajectory correction maneuver. Their best guess is that they will travel within 191 kilometers of the comet, with a 11-kilometer uncertainty radius.
Today, at 21 hours before the flyby, the final encounter sequence was uplinked to the spacecraft:

This included the encounter sequence and the supporting files that were built this afternoon with the final trajectory and time of arrival estimates. Most fault protection has now been disabled, and the Mission Phase Bit has been set to
They are Watching the Skies for You!
Our researchers, worldwide, do absolutely critical work.

Asteroid 2012DA14 was a close one.
It missed us. But there are more out there.
Send your name and message on Hayabusa-2.
Let's invent the future together!