See other posts from January 2011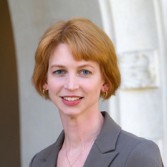 Solar eclipses from space: Hinode and SDO
Posted By Emily Lakdawalla
2011/01/06 11:33 CST
Topics:
I could watch these videos a hundred times. Two spacecraft that keep their ever-watchful eyes on the Sun -- NASA's Solar Dynamics Observatory (SDO) and JAXA's Hinode -- were doing their thing, when something large wandered past: the Moon. I love how you can pick out the lumps and bumps of mountains on the Moon's limb as it steps in front of the Sun in this SDO movie.

redit: NASA / SDO
Here's a still, which really needs to be enlarged to be appreciated. Don't be alarmed if the image looks black at first; that's just the Moon's nightside occupuying the upper-left corner of the enlarged photo.
The Hinode one doesn't have the resolution of SDO but it is a more complete eclipse (an annular one), and it's special because observers on Earth could only see a partial eclipse; Hinode's orbit carried it just far enough above Earth to be able to have the right geometry to see an annular eclipse that wasn't visible from anywhere on the surface of Earth.

redit: JAXA / ISAS / NAOJ
There's a lot more information on the Hinode eclipse and movie
here
(in Japanese, but even without using machine translation to read it you can see more stills and a diagram of how the spacecraft's orbit permitted it to see the eclipse as an annular one).
They are Watching the Skies for You!
Our researchers, worldwide, do absolutely critical work.

Asteroid 2012DA14 was a close one.
It missed us. But there are more out there.
Send your name and message on Hayabusa-2.
Let's invent the future together!