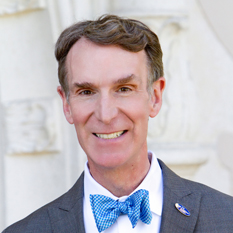 Bill Nye
Chief Executive Officer
As a student at Cornell University, Bill Nye the Science Guy was introduced to the wonders of astronomy in a class taught by Carl Sagan himself, one of the original founders of The Planetary Society. So for Nye, it was like coming full circle to join the Society's Board of Directors, then become the organization's Vice-president, and now its first Chief Executive Officer.
Nye's mission for many years has been to turn on the public in general, and kids in particular, to the "way cool" wonders of science. Scientist, comedian, teacher, and author, Nye became a household name with his innovative, fast-paced television series, Bill Nye the Science Guy. His latest TV program, 100 Greatest Discoveries, airs in eight installments on the Science Channel.
Nye earned a degree in mechanical engineering at Cornell University and spent several years working as an engineer until he combined his dual love of science and comedy to create the Science Guy.
Born in Washington, D.C., he has a seminal childhood memory of flying a rubber band-powered airplane and figuring out how make it turn left. It was the start of his life-long love of airplanes and spacecraft. After graduating from Cornell University, Nye worked for the Boeing Corporation for the next three years. He continued to work as a consulting engineer on various projects in the 1980s, with clients that included the U.S. Department of Justice.
Nye's career took a different path in 1986 when he originated Bill Nye the Science Guy on KJR Radio in Seattle, Washington. He was also the writer and talent for Almost Live, a television comedy show produced by KING Television, Seattle, for which he won 13 local Emmy awards for writing and performing. From 1992 to 1998, Nye was the writer, producer and talent for the Emmy award-winning Bill Nye the Science Guy TV series co-produced by Buena Vista Television (Disney) and KCTS (Seattle public television).
Nye has authored several books, including his latest: Bill Nye The Science Guy's Great Big Book of Tiny Germs.
Additionally, he cannot help but encourage everyone to join the Planetary Society and support the cause of space exploration.
Latest Planetary Radio Appearance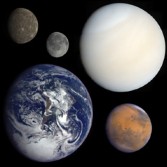 Celebrating the Admiral of the Solar System
12/02/2013 | 29:30
Listen
The life of explorer and teacher Dr. Bruce Murray was celebrated last November 10th at Caltech. This week we present a few excerpts from the tributes paid to the former JPL Director and co-founder of the Planetary Society.
Latest Blog Posts

"How do I get that lovely pin?" you may ask...
Posted 2013/11/07 05:57 CST | 5 comments
Tonight, I'm on The Big Bang Theory with Bob Newhart. I hope you watch closely enough to notice the pin in my lapel. It's our pin, The Planetary Society logo pin. It's the coolest logo pin ever. So, you're probably wondering how to get one. Join The Planetary Society by November 15, and we'll send you a pin.
Posted 2013/09/04 09:50 CDT | 43 comments
Something remarkable has come up. I've been cast as a 'star' on Dancing With The Stars here in the US. (For our British readers, it's a very similar format to your Strictly Come Dancing.) As unusual as this may seem, I believe we can broaden awareness of the Society and thereby humankind's exploration of the Cosmos one ballroom dance at a time.
Posted 2013/07/10 12:18 CDT | 22 comments
Today, The Planetary Society submitted our white paper to the National Research Council's call for "input" on human spaceflight. It's derived from work we did back in 2008 brought up to date.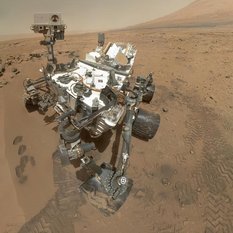 Our Curiosity Knows No Bounds!
Become a member of The Planetary Society and together we will create the future of space exploration.
The Autumn Equinox issue is out!
Let's invent the future together!