Planetary Society Asks Congress to Refocus NASA Plan
FOR IMMEDIATE RELEASE
08/19/2010
CONTACT:
Mat Kaplan
Email: mat.kaplan@planetary.org
The Planetary Society has sent a letter to the Chairs and Ranking Minority Members of the four subcommittees currently considering the NASA budget and the Administration's plan for human space exploration. The letter states: "We are concerned about omissions and a lack of coherence in the four committees' versions of this bill."
The Society details a number of the problems in the bills, including the vagueness about replacing the Space Shuttle and setting goals for human space flight. "The bills reject the President's new plan, as well as the old Constellation plan, and instead come up with a patchwork of proposals," stated Louis Friedman, Executive Director of The Planetary Society. The letter is signed by him, together with incoming Executive Director, Bill Nye, and the Planetary Society's President, Jim Bell, and Vice-President, Heidi Hammel.
The letter concludes by asking the Senators and Representatives to step back from each of the Congressional bills that have been passed by the Authorization and Appropriations Committees and refocus on the whole.
The full letter can be downloaded here (PDF) »
About the Planetary Society
The Planetary Society has inspired millions of people to explore other worlds and seek other life. Today, its international membership makes the non-governmental Planetary Society the largest space interest group in the world. Carl Sagan, Bruce Murray and Louis Friedman founded the Planetary Society in 1980. Bill Nye, a long time member of the Planetary Society's Board, serves as CEO.
The Planetary Society
85 South Grand
Pasadena, CA 91105 USA
Web: www.planetary.org
Voice: (626) 793-5100
Fax: (626) 793-5528
Email: tps@planetary.org
#####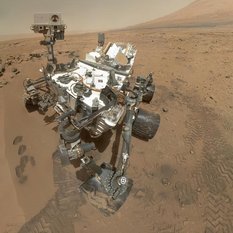 Our Curiosity Knows No Bounds!
Become a member of The Planetary Society and together we will create the future of space exploration.
Travel to Bennu on the OSIRIS-REx spacecraft!
Let's invent the future together!