Planetary Radio
Each week, Planetary Radio visits with a scientist, engineer, project manager, astronaut, advocate or writer who provides a unique and exciting perspective on the exploration of our solar system and beyond. We also showcase regular features that raise your space IQ while they put a smile on your face. Host Mat Kaplan is joined by Planetary Society colleagues Bill Nye the Science Guy, Bruce Betts, and Emily Lakdawalla. We hit the road now and then to produce a Planetary Radio Live show in front of an audience. Drop us a line or enter the weekly space trivia contest at planetaryradio@planetary.org.
Please support your local public radio station that airs the show! Check the station's online schedule or review our online list of affiliates. Satellite radio listeners can hear us Sunday evenings on the Sirius XM Public Radio channel. Want to hear Planetary Radio on your local station? Ask them to contact us or review our radio affiliate information page.
iTunes and other podcast aggregators like Stitcher make it easy to listen and subscribe. Just search for "Planetary Radio." or click the links below.
Recent Shows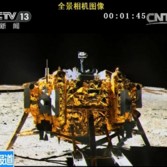 A Big Week for Space Science at the AGU and Beyond
12/16/2013 | 28:50

Guests
Casey Dreier, Director of Space Policy, The Planetary Society
Emily Lakdawalla, Senior Editor and Planetary Evangelist, The Planetary Society
The annual fall meeting of the American Geophysical Union revealed lots of science, some of it astounding. Emily Lakdawalla was there with Advocacy and Outreach Coordinator Casey Dreier, whose news was not quite as good.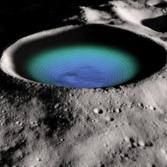 07/01/2013 | 28:50

Guests
Amanda Hendrix looks for and studies water in our solar system, where it has been found in surprising locales. Earth's moon, for instance. She talks about Luna's ice and the weathering of its ancient surface.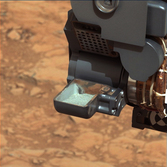 03/11/2013 | 28:50

Guests
Luther Beegle, Curiosity Sampling System Scientist, Jet Propulsion Laboratory
With the first use of its drill and delivery of samples to its internal instruments, Curiosity is now a fully-functioning science station on Mars. JPL Sampling System Scientist Luther Beegle provides an update.
Help Planetary Radio grow and become even better. Plus get your own Planetary Radio t-shirt for helping.
I Can Help

Pretty pictures and
awe-inspiring science.
Let's explore the cosmos together!