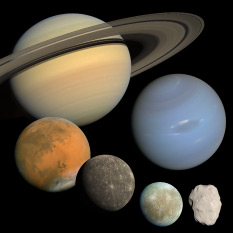 René Pascal
Latest Processed Space Images

110 kilometers above the surface of Titan
Posted 2012/09/09 | 0 comments
An artist's conception of Huygens' descent. The haze of Titan's atmosphere preferently scatters blue and ultraviolet light, making the upper atmosphere of Titan appears blue in some Cassini images. In reality, the effect of a blue outer atmosphere on Titan may be less prominent than on this rendered image. This was the altitude were the main parachute was jettisoned and first surface structures came into view for Huygen's cameras.

Posted 2012/09/09 | 0 comments
The side-looking panorama captured by Huygens during its descent.

Posted 2012/09/09 | 0 comments
The mosaic is mostly composed of Medium Resolution Imager data, supplemented with some DISR High Resolution Imager and some Side Looking Imager data.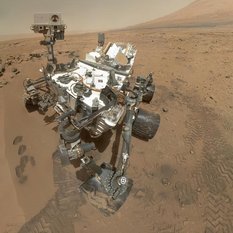 Our Curiosity Knows No Bounds!
Become a member of The Planetary Society and together we will create the future of space exploration.
Travel to Bennu on the OSIRIS-REx spacecraft!
Let's invent the future together!