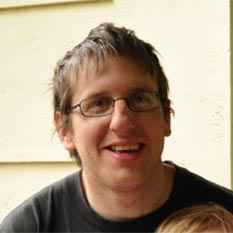 James Canvin
James Canvin (Exeter, UK) follows Spirit and Opportunity on his Martian Vistas website, where he posts beautifully-processed versions of their panoramas. Find him on Twitter here. He is a moderator at unmannedspaceflight.com under the username jamescanvin.
Latest Processed Space Images

West Valley panorama, Spirit sol 1,366-1,369
Posted 2013/05/29 | 0 comments
The images for this panorama were taken by the Mars Exploration Rover Spirit on sol 1,366-1,369 (November 6-9, 2007) from its position on the eastern edge of Home Plate. The view spans about 180° around the rover, from southwest to northeast. A rock-dotted hill in the middle distance across the left third of the image is "Tsiolkovski Ridge," about 30 meters or 100 feet from the edge of Home Plate and about that same distance across. A bump on the horizon above the left edge of Tsiolkovski Ridge is "Grissom Hill," about 8 kilometers or 5 miles away. At right, the highest point of the horizon is "Husband Hill," to the north and about 800 meters or half a mile away.

Posted 2013/03/01 | 0 comments
A team effort by three members of unmannedspaceflight.com helps to give a sense of scale to the crater "Santa Maria".

Phoenix mission success panorama (the "Peter Pan")
Posted 2012/12/21 | 2 comments
This is James Canvin's version of Phoenix' Mission Success Panorama, which includes 150 separate camera pointings taken from sols 13 to 43. Canvin produces his mosaics using software he developed for Mars Exploration Rover panoramas. The DVD, encoded with the names of more than 250,000 Earthlings who signed up to ride along with Phoenix to the surface of Mars, is located on the lander deck just below the scoop on the end of the robotic arm. (The robotic arm appears disembodied because the lander did not take a photo of the arm higher in the air.)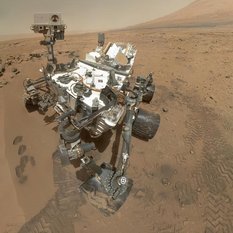 Our Curiosity Knows No Bounds!
Become a member of The Planetary Society and together we will create the future of space exploration.
The Autumn Equinox issue is out!
Let's invent the future together!