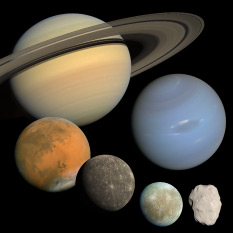 Daniel Macháček
Daniel Macháček (Czech Republic) blogs at My Favourite Universe (in Czech) and posts some of his images and movies on this website and on Youtube. He participates at unmannedspaceflight.com under the username machi.
Latest Blog Posts

Images from the long-awaited Dawn Vesta data set
Posted 2012/11/29 11:55 CST | 4 comments
A few days ago, the Dawn mission finally published their archival data. During the year of delay I often looked with anticipation to the Planetary Data System to check whether or not images were there, and I am delighted that they are finally available. Was the wait worth it? Definitely!
Latest Processed Space Images

Super high-resolution global view of Dione, plus rings
Posted 2013/12/04 | 0 comments
This super high-resolution view of Dione is a mosaic of 14 footprints, images taken through infrared, green, and ultraviolet filters processed to approximate the color that the human eye would see. In the background, Saturn's ring system is foreshortened to a thin double yellow line.


Posted 2013/10/17 | 0 comments
On December 2, 2001, the NEAR spacecraft spiraled in to a touchdown on asteroid Eros. It took and transmitted photos throughout its descent. This mosaic is composed of NEAR's final four photos.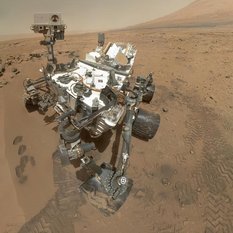 Our Curiosity Knows No Bounds!
Become a member of The Planetary Society and together we will create the future of space exploration.
The Autumn Equinox issue is out!
Let's invent the future together!