Visions of Mars Credits, 2007
Produced by The Planetary Society
Project Director and Editor-in-Chief
Jon Lomberg
Producer and Programmer
James Bumgardner
Audio Engineering and Re-Mastering
Bob Derkach
Project Manager
Bruce Betts
New Audio Recording
Mat Kaplan
Project Coordinator
Louis Friedman
Editors
Charlene Anderson
Jennifer Vaughn
Web Editors
Amir Alexander
Monica Lopez
Images
Donna Stevens
Technical Assistance
Brandon Schoelz
Rights and History
Lorna Toolis
THE PLANETARY SOCIETY
President
Neil deGrasse Tyson
Vice President
Bill Nye
Chairman of the Board
Daniel T. Geraci
Executive Director
Louis Friedman
Staff
Amir Alexander
Charlene Anderson
Bruce Betts
Andrea Carroll
Lu Coffing
Mat Kaplan
Emily Lakdawalla
Virginia Lalas
Melanie Lam
Stephanie Lam
Susan Lendroth
Tami Lin
Monica Lopez
Brandon Schoelz
Donna Stevens
Rita Szeto
Jennifer Vaughn
Linda Wong
*) These credits reflect the efforts to modify the original Visions of Mars, lost on the Russian Mars 96 spacecraft, to an updated version flown on the NASA Phoenix spacecraft in 2007. The credits only represent the modification and preparation efforts for the 2007 launch, and are designed as a supplement to the much more extensive and thorough original credits included in the Visions of Mars disk itself.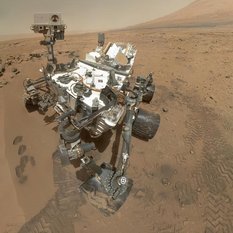 Our Curiosity Knows No Bounds!
Become a member of The Planetary Society and together we will create the future of space exploration.
Thank you
from Bill Nye, our staff, and our partners around the world!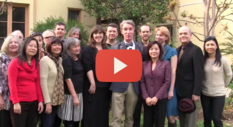 Thanks to you, we are realizing our grand vision — people all over the world supporting space exploration.
Our staff and partners send you heartfelt thanks via this short video.
-Bill Nye
Travel to Bennu on the OSIRIS-REx spacecraft!
Let's invent the future together!