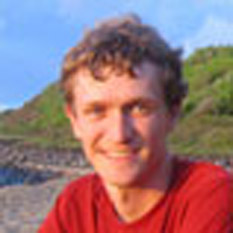 Ryan Anderson
Ryan Anderson has a background in physics and astronomy, but these days his research involves shooting rocks with lasers and looking at landing sites for the Mars Science Laboratory rover. He also is a Pancam payload downlink lead for the Mars Exploration Rovers. He blogs for the American Geophysical Union at Martian Chronicles.
Latest Blog Posts

Posted 2011/05/27 09:01 CDT | 0 comments
Laser beams and space exploration are perfect for each other, and not just because all self-respecting starship captains know their way around a blaster. It turns out that zapping rocks with a laser is not only fun, it also can tell you what they're made of!
They are Watching the Skies for You!
Our researchers, worldwide, do absolutely critical work.

Asteroid 2012DA14 was a close one.
It missed us. But there are more out there.
Send your name and message on Hayabusa-2.
Let's invent the future together!