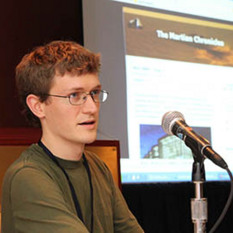 Ryan Anderson
Ryan Anderson is currently the Shoemaker Postdoctoral fellow at the U.S. Geological Survey Astrogeology Science Center. His research interests are, broadly, understanding the geologic history of Mars and how it has changed over time. He is a member of the ChemCam science team on the Mars Science Laboratory (MSL) mission, working on day-to-day rover operations, and on processing and interpreting ChemCam results.
Ryan's website can be found here.
Latest Blog Posts


Posted 2011/05/27 09:01 CDT | 0 comment
Laser beams and space exploration are perfect for each other, and not just because all self-respecting starship captains know their way around a blaster. It turns out that zapping rocks with a laser is not only fun, it also can tell you what they're made of!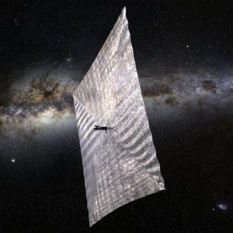 In 2016, The Planetary Society's LightSail program will take the technology a step further.

Pretty pictures and
awe-inspiring science.
Let's invent the future together!