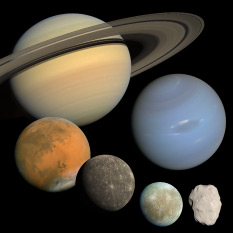 Garry Hunt
Garry Hunt brings a distinctive perspective to the now-raging debate over the cuts to NASA's science program proposed in the Administration's fiscal year 2013 budget. In his scientific career, Garry worked for JPL/NASA on the Viking mission to Mars and Voyager's Grand Tour of the outer planets and beyond. He left science to enter the world of business and now serves as Managing Partner of Elbury Enterprises in the United Kingdom. Observing the budget battle from these two points of view, Garry sees damage extending beyond the loss of planetary missions and reaching the world of business and commerce.
They are Watching the Skies for You!
Our researchers, worldwide, do absolutely critical work.

Asteroid 2012DA14 was a close one.
It missed us. But there are more out there.
Send your name and message on Hayabusa-2.
Let's invent the future together!