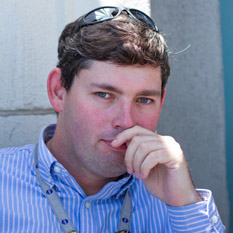 Doug Ellison
Latest Planetary Radio Appearance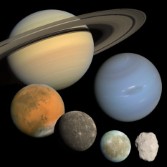 Latest Blog Posts
Posted 2007/08/24 10:30 CDT | 0 comments
Europlanet : Life's a bleach
Latest Processed Space Images

Posted 2013/05/19 | 0 comments
More than a year of Spirit's examination of the feature in Gusev Crater known as Home Plate is chronicled in this animation of nine images from the HiRISE camera on Mars Reconnaissance Orbiter. The images cover an area approximately 100 meters square. The geometry of Home Plate appears to shift from image to image because the orbiter often had to turn to one side or the other of its orbital track across Mars in order to view Spirit, so usually saw the raised topography of Home Plate from a point that was not directly over Spirit's head. However, some of the apparent shifts in features are also real shifts in the distribution of dust around Home Plate with shifting winds and seasons. The global dust storm of 2007 almost completely blocks the view of Spirit at one point during the animation.

Posted 2013/04/08 | 0 comments
On sol 182, Spirit looked back at tracks she made at the foot of the Columbia Hills, exploring rocks named "End of the Rainbow," "Pot of Gold," "Jaws," and "Shredded," among others.

Galileo view of an Earth-Moon conjunction
Posted 2013/02/13 | 0 comments
As Galileo receded from its ssecond flyby of Earth on December 16 and 17, 1992, it captured this sequence of Earth rotating as the Moon zipped by on its orbit. There are 56 frames in total, each separated by 15 minutes, spanning about 14 hours.
They are Watching the Skies for You!
Our researchers, worldwide, do absolutely critical work.

Asteroid 2012DA14 was a close one.
It missed us. But there are more out there.
Send your name and message on Hayabusa-2.
Let's invent the future together!