See other posts from March 2011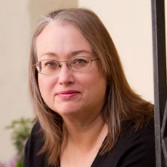 Our Thoughts Are With Friends in Japan
Posted By Charlene Anderson
2011/03/12 09:41 CST
Topics:
by Charlene Anderson
Yesterday, after the earthquakes and tsunamis in Japan, we sent out the e-mail message below and were elated to receive a response almost immediately from one of our members in Tokyo. We are also excited to report that Tak Iyori, the Executive Director of Planetary Society/Japan, is also safe.
We hope to hear similar good news from other friends soon. Meanwhile, we'd like to share the e-mail exchange with all our friends.
To our Members, Friends, and Colleagues affected by the horrific events brought on by the recent earthquakes along the Japanese coast

We are deeply sorry for your great losses. Please know that the thoughts of everyone here at the Planetary Society are with you at this time. We hope that you, your family and friends remain safe.

With every wish for your nation's swift recovery,

Bill Nye
xecutive Director, The Planetary Society
ouis Friedm
ormer Executive Director, The Planetary Society


hank you for your thoughts. I am sure your members in Japan will be very happy to receive this bit of kindness from you. I am still at my office where my wife joined me last night. Although Tokyo was not hit that hard in terms of damage, the quake was immensely powerful and stopped all forms of transportation almost immediately. Cell phone circuits were also flooded for the most part and so communication was by the ever-decreasing numbers of public phones and text messages from computers. Luckily we had a nice warm office to sleep over in, but many were outside or in drafty lobbies.
owever, all our hearts go out to the people of Tohoku where the devastation is just too immense for words.
hank you again!
im Hughes
rom Tokyo
They are Watching the Skies for You!
Our researchers, worldwide, do absolutely critical work.

Asteroid 2012DA14 was a close one.
It missed us. But there are more out there.
Send your name and message on Hayabusa-2.
Let's invent the future together!